Syria Polio Outbreak: UN Confirms 10 New Cases With High Risk Of Spreading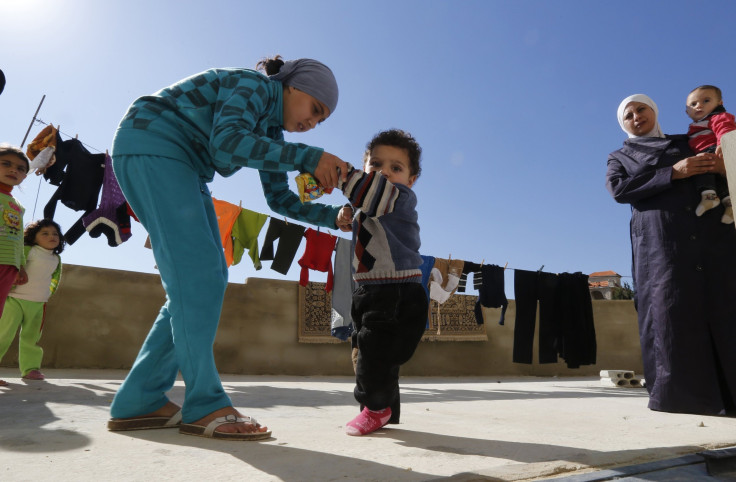 The World Health Organization (WHO) has confirmed 10 cases of polio in Deir al-Zor, Syria, CNN reported on Tuesday. This is the first outbreak of polio in the country in 14 years; wild poliovirus was last reported in Syria in 1999.
WHO's Oliver Rosenbauer told CNN that the confirmations were among the 22 children originally suspected of infection with the deadly virus. Previously, on Oct. 17, WHO had received reports of a cluster of cases, mainly among children under the age of 2, of unconfirmed acute flaccid paralysis, a symptom of polio characterized by rapid-onset weakness and paralysis or floppiness in part of the body. Although this symptom may have other causes, including botulism, it is commonly associated with polio.
"The main concern right now is to quickly launch an immunization response," Rosenbauer told Reuters last week. At that time, vaccination campaigns were still in discussion, with accessibility and security issues as main concerns. Deir al-Zor is partly in the hands of Syrian government forces while rebels fighting to remove President Bashar al-Assad control the countryside around it.
Due to the current political situation and an impaired health care system, Syria is considered by WHO to be at high risk for polio and other vaccine-preventable diseases. More than 100,000 children under the age of 5 are deemed at risk for the highly infectious disease. Unrest began in Syria in March 2011 as part of the more general Arab Spring. Protests throughout the nation demanding the resignation of President Bashar al-Assad.
There is no cure for polio, though it can be prevented through immunization. One in 200 infections leads to irreversible paralysis; five to 10 percent of those who become paralyzed die.
In June, WHO issued a statement about increasing cases of communicable diseases inside Syria and among displaced Syrians in neighboring countries in the region. At that time, WHO reported that new cases of vaccine-preventable diseases, including measles, had recently reappeared in Syria. This year, the number of laboratory-confirmed measles cases in Syria during the months January through March reached 139 compared to zero cases for the same periods in both 2010 and 2011. National vaccination coverage, a full 95 percent in 2010, has dropped to an estimated 45 percent in 2013.
Since the Syrian civil conflict began, Deir al-Zor has been swept by various combative factions and forces. The city, home to approximately 212,000 people, is located on the shores of the Euphrates river, about 280 miles northeast of Damascus, the capital of Syria.
Published by Medicaldaily.com