Tainted Love: Dark Chocolate On Valentine's Day May Trouble People With Milk Allergy, FDA Warns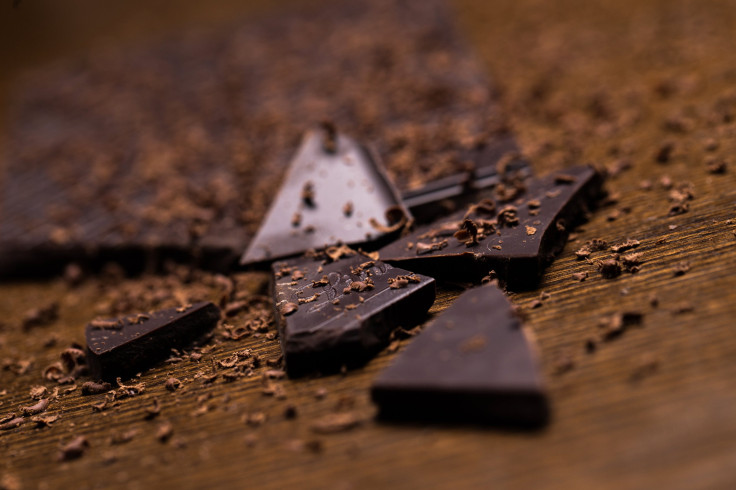 Valentine's Day oozes with mushy endearments, Hallmark poems, and, of course, copious amounts of anything and everything chocolate. Unfortunately, if you have a milk allergy, you'll have to steer clear of dark chocolate, according to the Food and Drug Administration's latest study. Traces of milk were found in dark chocolate, and most of the labels heeded no warning to the consumer.
"This can be a problem, since even one small bite of a product containing milk can cause a dangerous reaction in some individuals," FDA researcher Binaifer Bedford said in a press release. "First of all, milk-allergic consumers should be aware that a high proportion of the dark chocolates we tested contained milk, even when the label failed to list milk as an ingredient."
The agency found 55 out of the 93 dark chocolate bars contained milk "without any clear indication of the presence of milk" on their labels. What's arguably worse is you can't even trust the bars that are labeled. Two out of 17 dark chocolate bars that were actually labeled "dairy-free or allergen-free" contained milk.
The FDA started in-lab testing when consumers complained of harmful reactions from eating dark chocolate. The agency believes it may be a cross-contamination of equipment. When a company makes milk chocolate they can't use the same equipment to make dark chocolate, or else it could put a lot of people in danger. The bars that were tested were from across the country and from several different manufacturers, which means this is now an industry-wide problem.
Chocolate-Loving Children Are At Greatest Risk
Milk allergies are not to be confused with lactose intolerance. The latter takes longer to develop, while people with milk allergies usually experience their first reactions early in life. Parents and chocolate-lovers may be opting for dark chocolate to protect their children and themselves from having a bad reaction to milk chocolate, which very obviously contains milk. Milk allergy is the most common food allergy in children, according to Food Allergy Research & Education. Reactions include stomach pain, nausea, diarrhea, skin rash, swelling of the lips or throat, and trouble breathing.
People with milk allergies have been trained to check a product's label to make sure it doesn't include any dairy, including casein, whey, lactulose, lactalbumin, and ghee. United States law requires any foods containing a major food allergen, like wheat, eggs, peanuts, tree nuts, fish, Crustacean shellfish, or soybeans to make an appropriate label warning. Food products that are undeclared without listing on their labels are the leading cause of food recall requests in America.
Published by Medicaldaily.com