Takata Airbag Recall: With 1 Out Of Every 7 Cars On US Roadways Affected, What You Should Know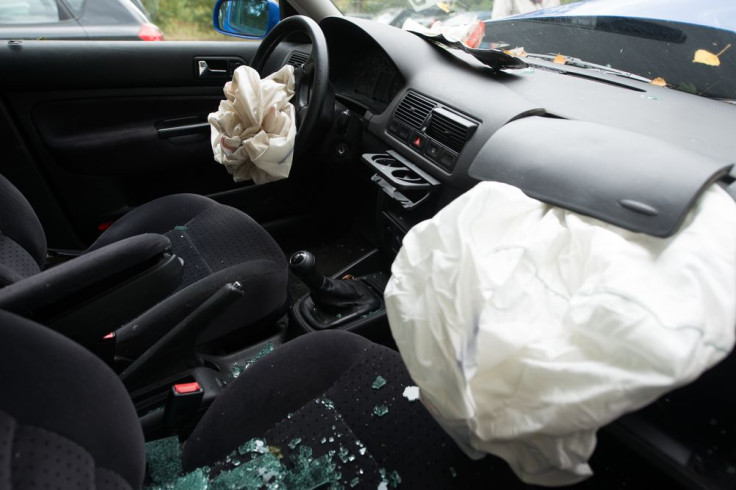 The United States is in the middle of its largest airbag recall in history, with Takata Corporation recalling upward of 34 million faulty airbags. Takata finally gave into the National Highway Traffic Safety Administration's (NHTSA) demands after at least five deaths and 100 injuries have been tied to different airbag models that were manufactured between 2000 and 2011.
"We are pleased to have reached this agreement with NHTSA, which presents a clear path forward to advancing safety and restoring the trust of automakers and the driving public," Chairman & CEO of Takata Shigehisa Takada said in a statement.
The NHTSA started fining the Japanese company $14,000 per day for not fully complying with its investigation. On Tuesday, Takata expanded a regional recall, which included 17 million automobiles, to a national recall that includes 33.8 million automobiles. Tuesday's announcement would mean nearly one out of every seven vehicles on U.S. roadways are up for recall.
This national recall includes certain types of frontal driver and passenger side airbag inflators used by BMW, Chrysler, Daimler Trucks, Ford, General Motors, Honda, Mazda, Mitsubishi, Nissan, Subaru, and Toyota. Faulty airbags have reportedly exploded on contact and sprayed metal shards into the faces of both the driver and front seat passenger.
"We have worked extensively with NHTSA and our automaker customers over the past year to collect and analyze a multitude of testing data in an effort to support actions that work for all parties and, most importantly, advance driver safety," Takada added. "We are committed to continuing to work closely with NHTSA and our automaker customers to do everything we can to advance the safety of drivers."
Published by Medicaldaily.com