Evidence On Talc Cancer Risk Differs For Jurors, Researchers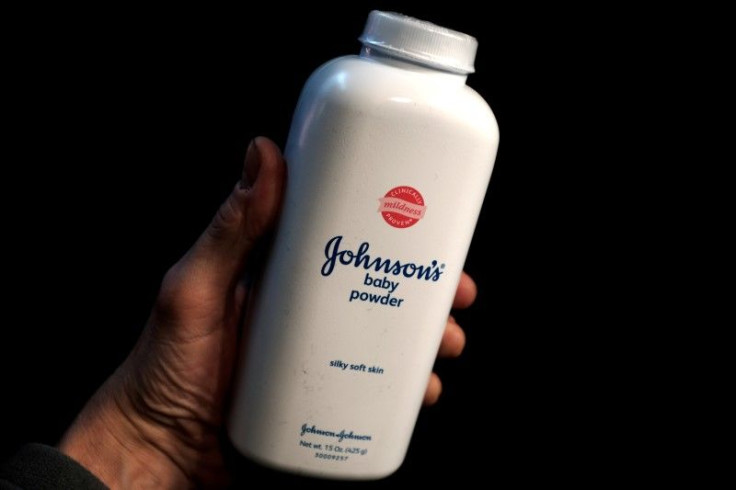 A U.S. jury verdict linking regular use of Johnson & Johnson talcum powder to a woman's death from ovarian cancer has spurred new concern from consumers, but scientists say the evidence of real danger is inconclusive at best.
Jurors in St. Louis on Monday ordered Johnson & Johnson to pay $72 million in damages to the family of a woman who had used the company's talc-based Baby Powder and Shower to Shower for several decades. The company maintains that the safety of cosmetic talc "is supported by decades of scientific evidence."Talcum powders are made of talc, a mineral comprised of bits of magnesium, silicon and oxygen that absorbs moisture. In its natural form, some talc contains asbestos, a known carcinogen. But all commercial products sold in the United States have been asbestos-free since the 1970s.
Even so, the association stuck, said Dr. Ranit Mishori, a professor of family medicine at Georgetown University.
"That initial idea that talcum has some asbestos in it put that on the radar of certain researchers and public health experts years and years ago," she said.
Scientists have explored various ways talc might cause cancers in different parts of the body.
Most of the concern has focused on whether long-term exposure to talc fibers might cause lung cancer among talc miners, and whether women who routinely applied talcum powder on their genitals had an increased risk of ovarian cancer, according to the American Cancer Society's website.
Studies in talc miners exposed to talc containing asbestos have been mixed, but there is no increased lung cancer risk from asbestos-free talc products, the group says.
That leaves the question of ovarian cancer.
Experts believe it is possible in theory for talc to reach the ovaries by traveling up the vagina, through the uterus and Fallopian tubes and into the ovaries, where it causes inflammation.
Dr. Adetunji Toriola, a Washington University epidemiologist at Siteman Cancer Center in St. Louis, said such an association is scientifically plausible.
"We know that inflammation increases ovarian cancer risk. We know talcum powder causes inflammation. The question is, does talc cause cancer by causing inflammation in the ovaries?" he said.
Dr. Daniel Cramer, a Harvard University epidemiologist, first reported on a potential link between talc and ovarian cancer in 1982. He has published several studies since, and his work suggests that talc exposure increases the risk of ovarian cancer, a rare disease, by 30 percent overall.
LEVEL OF PROOF
Cramer, a paid consultant for plaintiff attorneys in the trial against J&J, demonstrated that increased risk in case-controlled studies, which compared past talcum use in women who developed ovarian cancer to women who did not.
Experts said these sorts of studies are less rigorous and prone to bias as women struggle to recall how much or how often they used talcum powder. Results from other, similar studies have been mixed. Some showed an association between talc and ovarian cancers, and some did not.
Two studies using a more rigorous design called prospective cohort studies, however, failed to show any association overall between talc use and increased risk of ovarian cancers.
"We know cohort studies provide much more definitive answers," Toriola said.
In these studies, researchers identify people who are already using a substance in question and follow them over several years, comparing their results to another cohort of people not using the substance in question.
One study published in 2000 in the Journal of the National Cancer Institute, in which Cramer was a co-author, concluded there was "little support for any substantial association between perineal talc use and ovarian cancer risk overall."
They did, however, show a "modest" increase in serous ovarian cancer, the most common form.
Based on studies such as these, the International Agency for Research on Cancer, part of the World Health Organization, classified the use of talc-based body powder on the genitals as "possibly carcinogenic to humans," a category that includes other commonly used consumer products such as coffee and aloe vera.
To prove conclusively that talc causes ovarian cancer would require a randomized clinical trial - the gold standard of scientific proof. But that is not possible because of ethical concerns, Cramer said.
Such a trial would need to deliberately expose women to a product thought to cause cancer and wait to see if they developed ovarian cancer at higher rates than women not using the product.
Mishori said she does not believe there is any proof through "rigorously conducted, high-quality studies that there is a causation or even an association" between talc and ovarian cancer.
As a doctor, she is pragmatic, noting that talc-based powder is not a must-have product.
"If you are concerned, just don't use it," she said.
(Editing by Matthew Lewis and Bill Trott)
Published by Medicaldaily.com