Johnson & Johnson To Pay $72 Million In Damages; Woman Died From Ovarian Cancer Linked To Talcum Products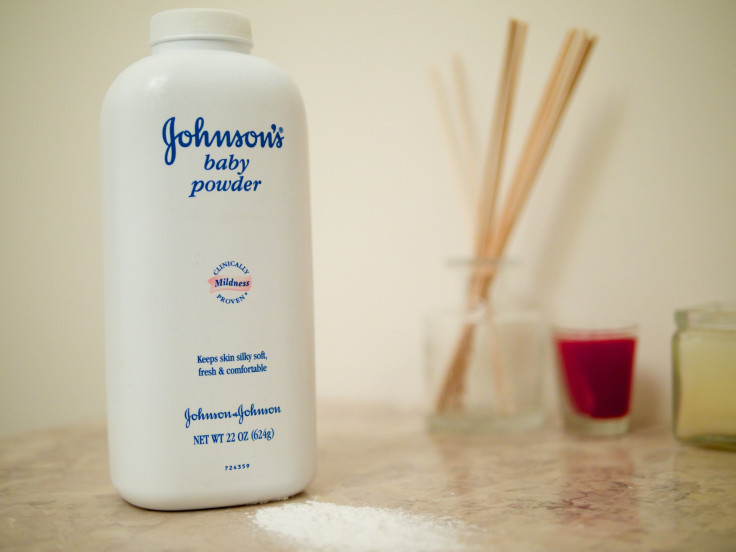 A jury has awarded $72 million in damages on the basis of an Alabama woman's claim that her ovarian cancer developed through her extended use of Johnson & Johnson talc-based baby powder and other products, reported the St. Louis Post-Dispatch.
The verdict by the St. Louis Circuit Court jury, announced Feb. 22, awards $10 million in actual damages and $62 million in punitive damages, with about half of the punitive damages going to a local crime victim compensation fund. Jacqueline Fox, 62, of Birmingham, Ala., died last October from the cancer. Her son acted as plaintiff in the case following her death, and jurors heard an audio deposition from Fox. The jury deliberated for nearly five hours, and ultimately found Johnson & Johnson guilty of negligence, conspiracy, and fraud, the Post-Dispatch reported. The company is expected to appeal.
Fox's lawsuit is not alone — many similar suits are cropping up across the country alleging that the health care giant failed to warn consumers for decades that its talc-based products could cause cancer, a claim the company disputes.
"We have no higher responsibility than the health and safety of consumers, and we are disappointed with the outcome of the trial," Carol Goodrich, a spokeswoman for Johnson & Johnson, said in an email to the Post-Dispatch on Tuesday. "We sympathize with the plaintiff's family but firmly believe the safety of cosmetic talc is supported by decades of scientific evidence."
Jere Beasley, a lawyer for Fox's family, told Reuters that Johnson & Johnson "knew as far back as the 1980s of the risk," and yet still chose "lying to the public, lying to the regulatory agencies." Another one of Fox's attorneys, Jim Onder, told the Post-Dispatch that Fox only contacted lawyers after viewing a TV ad about talc.
"The sad part is, she had to learn about it from lawyer ads, while Johnson & Johnson tried to hide the truth from her," Onder said. 'All their internal documents show that they knew talc caused ovarian cancer, and actively undertook to hide the truth, not only from government regulators but from the public."
This isn't the first time a company has come under fire for selling products linked to cancer. Major companies have come to legal agreements to discontinue products with cancer-causing chemicals, such as shampoos, soaps, and cosmetics. It's unclear whether Johnson & Johnson will alter their product. Fox's lawyers said corn starch is a safer alternative to the talc mineral, but the company chose not to use it.
Published by Medicaldaily.com