Targeting Target: Shortage Of Plus-Size Designer Clothes Prompts One Blogger To Cry 'Boycott'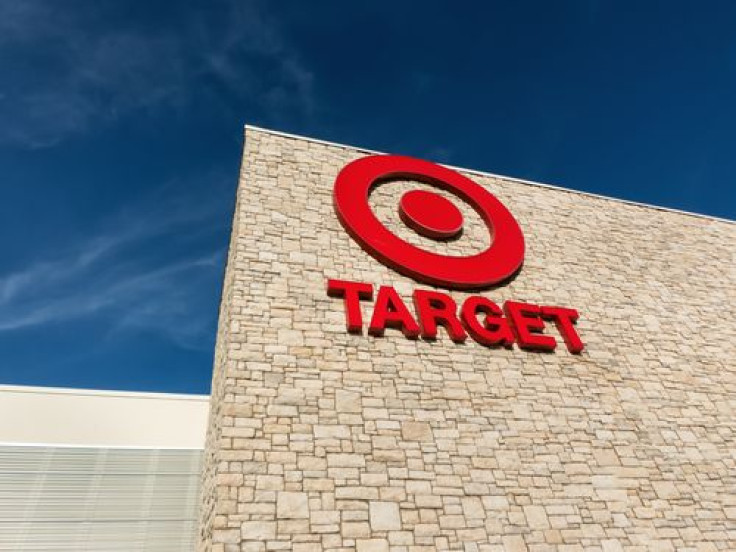 Nothing says "I'm fed up and not gonna take it anymore" like withholding the George Washingtons, and anyone who chooses this most eloquent form of expression gets my vote. Boycott what offends you; it's the American way.
While your actions may not result in change — you may happen to be in the minority, after all — withdrawing financial support from anyone who does not back you is nevertheless a sign of self-respect. One recent example of such consumer pride comes from Chastity Garner. Last week, she said in a post on Garner Style that she'd stop spending her dollars at Target until the mass retailer began to "include true plus sizes" in their designer collaborations.
The issue is the Altuzarra for Target collection, which, in Garner's words, features "literally 50 pieces of beautiful (and I mean beautiful) affordable clothing," yet all of it comes in only standard sizes. None is made for plus-size women like Garner. Addressing the chain store directly, she comically writes, "You have once again made me feel like a second-class customer and because of that I'm going to have to discontinue my relationship with you altogether."
In response to her call to boycott action, Joshua Thomas, a Target spokesperson, told Refinery 29: "We appreciate the opportunity to hear directly from our guests. We'll take this feedback into consideration as we move forward." Yeah, right. While nothing may change at Target anytime soon, I am certainly interested to see if Garner manages to make a dent in their bottom line. Her readers, in the meantime, are offering alternative suggestions for those in the plus range, including Lela Rose for Lane Bryant.
Though some plus-size women clearly suffer from a scarcity of clothing options, other plus-size women may be, in the words of Frances Kuffel, "shockingly overstocked" in certain items. In one of her recent What Fat Women Want columns, she notes the tendency of gift-givers to overload plus-size women with products obviously intended to make a woman feel "more feminine." Number one on Kuffel's humorous, though, pointed list is "the Big Scarf, the kind she can twiddle and bundle and hide in." While "no woman has enough jewelry," Kuffel notes "fat women have enough of the oversize, chunky (i.e., distracting) jewelry." Additionally, she advises against any "media gifts that are about weight, exercise, or nutrition unless she has specifically asked for it."
A common theme is running through the words of both these writers. Garner does not want to feel "second-class," while Kuffel suggests she, too, has been overlooked, mistaken for some kind of generic "fat lady." The total percent of adults over the age of 20 who are overweight, including those who are obese, is 69 percent, according to the Centers for Disease Control and Prevention. It's not them we don't want to take the time and trouble to really look at and see, it's us. What — you'd rather watch thin people on TV? One life... one life.
Published by Medicaldaily.com