Task Force's Recommendation Could Make HIV Testing Mandatory For Most Americans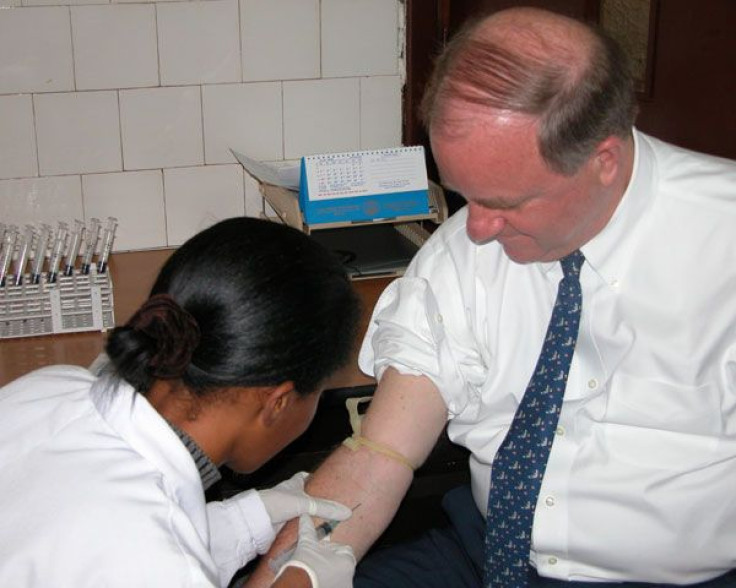 Recommendations set forth by a US Task Force could make testing for Human Immunodeficiency Virus (HIV) mandatory for the majority of Americans.
The Centers for Disease Control and Prevention reported in 2009 that out of the 1,148,200 people over the age of 13 living with HIV, 207,600 of them were undiagnosed.
The US Preventative Services Task Force, composed of doctors, nurses, healthcare specialists, pediatricians and gynecologists, is advising that every US citizen from age 15 to 65 should be tested for HIV, in spite of what risk they are at.
In a statement, Dr. Jonathan Mermin, director of the CDC's Division of HIV/AIDS Prevention, said "The Task Force's new recommendations will expand the number of Americans who know their HIV status and can take action to protect themselves and their partners."
According to both the CDC and the USPSTF, 50,000 Americans each year are infected with HIV, a number that's remained consistent over the past three decades. In years past the panel has suggested that those who are at high risk should be tested regularly such as people who have sex with multiple partners and drug abusers.
This new proposal also included testing all pregnant women who have not been previously tested regardless what stage they are at in their pregnancy. The panel still asserts that people younger than 15 and older than 65 who are at risk be tested as well.
The USPSTF oversees clinical reviews and scientific testing for disease prevention and evidence-based medicine. The panel's website states, "USPSTF recommendations highlight the opportunities for improving delivery of effective services and have helped others provide preventive care in different populations."
"USPSTF recommendations have formed the basis of the clinical standards for many professional societies, health organizations, and medical quality review groups."
Recommendations were published Monday in the Annals of Internal Medicine.
Published by Medicaldaily.com