Tattoos: Potentially Embarrassing But Difficult to Remove, New Removal Techniques Are Costly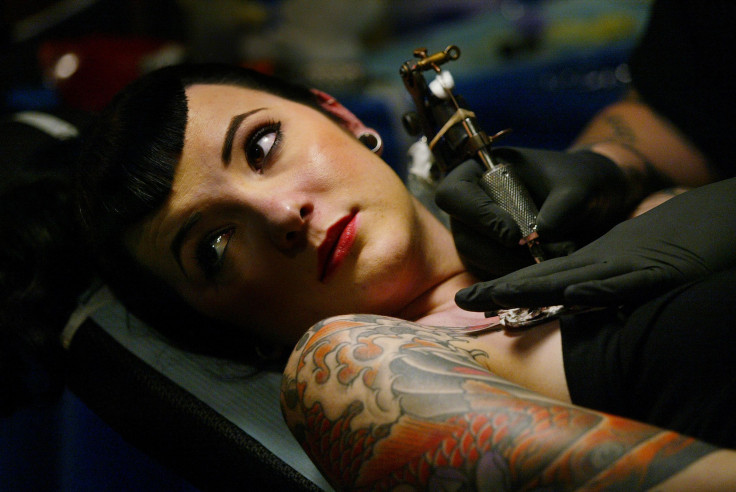 There is a reason why people say that "you should always think before you ink," that's because tattoos are permanent and are potentially cause for future embarrassment. Two new studies highlight the difficulty of tattoo removal as well as an effective, albeit costly, new laser treatment.
Two new studies, published in the Archives of Dermatology, show the limits of one commonly used tattoo removal procedure and the benefits of using a new laser treatment. The studies point out some problems that won't go away even with advanced laser techniques.
"Tattoos are often regretted later in life. Lifestyle may change over time, and a tattoo, once wanted and liked, becomes embarrassing," said Dr. Luigi Naldi, author of the study that researched the effectiveness of a tattoo removal procedure currently in use, according to HealthDay.
Naldi and colleagues found that smokers were 70 percent lower chance of successfully removing a tattoo than people who didn't smoke. Naldi explained that smoking affected a person's inflammatory response.
The study, based on 397 patients, also found that older tattoos, around 36 months or 3 years, were tougher to remove than newer ones. Use of many colors, large size or location, on legs and feet, were also responsible for difficulty in tattoo removal.
In an additional study, researchers Dr. Nazanin Saedi and colleagues show the effectiveness of a new technique for tattoo removal.
They argue that the latest technology, Picosecond laser treatments, can remove the tattoo by breaking up the ink or pigment particles. The picoseconds pulse duration is about 100 times shorter than the currently used laser treatment for tattoo removal. Tattoos can be removed faster and with greater efficiency.
"These results are very exciting because tattoo removal really hasn't made much progress over the last 20 years. But now we found that the pico laser was able to clear tattoos away with far fewer visits and the same side effects," said Saedi from Thomas Jefferson University in Philadelphia, HealthDay reported.
This study involved 15 patients. The researchers found that the picosecond 755-nm alexandrite laser effectively removed the tattoos. Most of Saedi's study participants got up to 75 percent of the unwanted tattoo removed. This study received research grants from Cynosure.
Saedi added that the new laser equipment costs more and tattoo removal using this technology would cost more compared to the options available now. Also, tattoos with different colors, those on legs and tattoos on people who smoke will still be difficult to remove, even with the new laser technique, note researchers.
Published by Medicaldaily.com