Technology Problems Impact Electronic Health Records Causing Patient Safety Concerns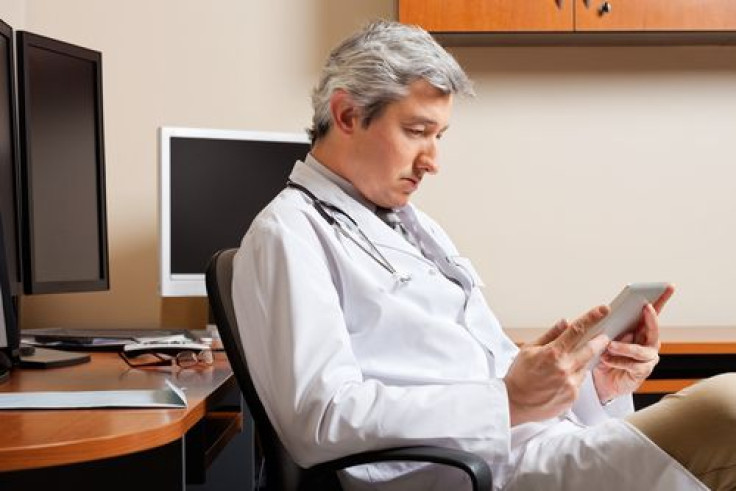 Electronic health records (EHRs) are simply a 21st Century version of the paper charts formerly used by your doctor to record your medical history, notes, and other information about your health, including medications, lab results, past diagnoses, vital signs, immunizations, and test reports. Although many physicians have already adopted EHRs, soon all practices and providers will be required to use them so it is important to understand how the transition from paper to computer might work. Disappointingly, a new study published today in the Journal of the American Medical Informatics Association finds patient safety issues related to EHRs persist long after the 'go live' date.
It is expected EHRs will improve the general quality of health care as every doctor will have access to all of a patient's medical history right there online. Unfortunately, recent evidence suggests use of EHRs may also prompt safety concerns when network outages occur or a computer glitch prevents clinical decision support. Judging from the experiences of early adopters, problems with EHRs are often complex and difficult to prevent and so it came as no surprise when the Institute of Medicine called for attention to this matter of how EHRs impact patient safety.
To better understand the issue, the team of researchers who authored the current paper turned to the Informatics Patient Safety Office of the Veterans Health Administration (VA). The VA adopted EHRs in 1999 and since then has maintained a voluntary reporting system to collect and investigate EHR-related safety concerns, including adverse events, potential events, and near misses. From this reporting system, the researchers extracted 100 closed investigations between August 2009 and May 2013 from 344 reported incidents. In their review of these cases, the authors were looking for safety concerns related to technology itself as well as human and operational factors such as user behaviors and organizational policies.
After completing their analysis, the researchers discovered three quarters of the investigations involved unsafe technology, while the remainder involved unsafe use of technology. Most (70 percent) identified a mix of two or more reasons for any problems. The most common safety concerns were related to the display of information in the EHR. Problems also arose due to software upgrades or modifications and the transmission of data between different components of the EHR system. In the end, the researchers found EHR-related safety concerns persisted despite the sophisticated EHR infrastructure in place and long after the system went live.
"Because EHR-related safety concerns have complex sociotechnical origins, institutions with long-standing as well as recent EHR implementations should build a robust infrastructure to monitor and learn from them," stated the authors. Undoubtedly, some physicians would find this disappointing advice much easier said than done.
Source: Meeks DW, Smith MW, Taylor L, Sittig DF, Scott JM, Singh H. An analysis of electronic health record-related patient safety concerns. Journal of the American Medical Informatics Association. 2014.
Published by Medicaldaily.com