Teen Athletes, Drinkers, And Marijuana Smokers At Greater Risk for Concussions [Video]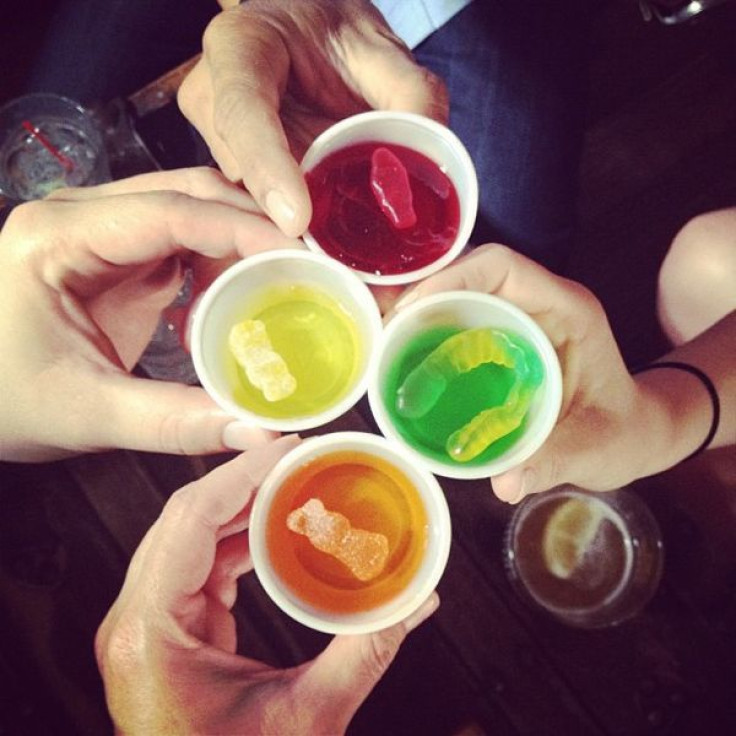 Concussions aren't only for athletes anymore — at least that's what a new study is saying. Researchers in Ontario found that concussions are more common in adolescents than they expected, and when they're not from sports, they're likely to be from drinking alcohol and smoking marijuana.
Dr. Gabriela Ilie, lead author of the study and a post-doctoral fellow at St. Michael's Hospital, along with her team analyzed the 2011 Ontario Student Drug Use and Health Survey (OSDUHS), a survey started by the Centre for Addiction and Mental Health (CAMH) for assessing drug use, which was then developed into a study on general adolescent health and well-being. Questions regarding traumatic brain injury (TBI) were added in 2011, and over 9,000 students in grades 7-12 had responded to the survey.
"The questions about TBI were added to the OSDUHS because there was no current data on prevalence in the adolescent population," Dr. Robert Mann, a senior scientist at CAMH and director of the OSDUHS, said in a press release. "Early research has indicated that there may be links between TBIs and mental health and substance use during adolescence — we plan to study this in the near future."
With this in mind, Dr. Ilie found that 20 percent — or one in five — of adolescents experienced TBI in their lifetime, with 5.6 percent of them having one within the past year. The team found that of these TBIs, the majority of them occurred in males who participated in sports, at 63.5 percent, while 46.9 percent of females experienced TBIs during sports.
They also found that those students who drank alcohol were five times more likely to suffer a TBI. Those who smoked marijuana more than 10 times a year were three times more likely to suffer a TBI.
Still these results might only portray a sample of the real numbers. Kenneth Podell, co-director of the Methodist Concussion Center at the Methodist Hospital in Houston, said that because the researchers only looked at people who were knocked out or spent time in the hospital, there could have been even more incidences.
"We know that about 90 percent of sports-related concussions do not cause a loss of consciousness," Podell said.
In Canada, TBIs account for 50 percent of all injuries that kill and disable youth, however, it's a "silent epidemic," and many TBIs may go uncounted when they aren't reported to their parents, teachers, coaches, or health care workers, Ilie said. "We know it's a big health problem, but we don't exactly know how big is 'big.'"
"Traumatic brain injury is preventable," Dr. Ilie said. "If we know who is more vulnerable, when and how these injuries are occurring, we can talk to students, coaches, and parents about it. We can take preventive action and find viable solutions to reduce their occurrence and long-term effects."
Concussions and other brain injuries among adolescents are dangerous because their brains are still developing. Dr. Ilie and her team cite growing evidence purporting that people who have had one or more concussions are at a greater risk for future ones, as well as lasting cognitive damage, substance use, and mental and physical health harms.
In the U.S., the Centers for Disease Control and Prevention (CDC) found an estimated 173,285 children and adolescents from birth to 19 years old who were treated in emergency rooms for TBIs from sports and recreational activities.
As for why students who smoked marijuana and drank alcohol had a higher risk for concussions, Dr. Ilie could not find conclusive evidence, saying, "All we know is, there was an association."
Podell, however, wasn't surprised by the findings.
"We know that drinking and drug use is associated with a higher risk of injuries in general," he said.
Source:
Ilie G, Boak A, Adlaf E, et al. Prevalence and Correlates of Traumatic Brain Injuries Among Adolescents. Journal of the American Medical Association. 2013.
Published by Medicaldaily.com