Teen Brain-Dead After Tonsil Removal: 13-Year-Old Underwent Surgery To Correct Sleep Apnea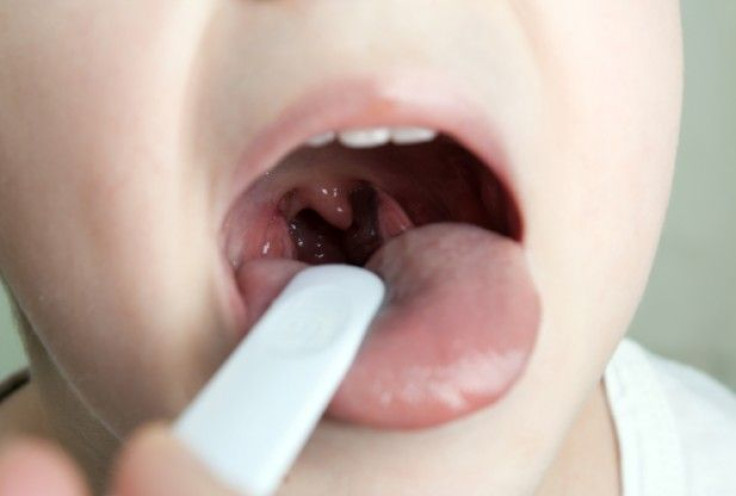 Thirteen-year-old Jahi McMath was understandably worried about surgery to have her tonsils removed this past Monday. The young girl's mother, Nailah Winkfield, told her there was nothing to fear so she gave her pearl earrings to her grandmother, Sandra Chatman, to hold until she woke up and got herself ready for the operation. Little did Jahi, her mother, or her grandmother know that the little girl from Oakland would never get to wear her favorite pieces of jewelry again.
"It's so hard to look at them. I get choked up," Sandra Chatman told the Oakland Tribune. "I'll keep them for a lifetime. In every purse I carry. They will always be with me."
Doctors at Oakland Children's Hospital told Nailah and Jahi that a simple tonsillectomy would help correct the troubles she was having with sleep apnea. Jahi entered the hospital on Monday and nurses readied her for the operation on Monday to remove her tonsils and adenoids. Immediately following the surgery, Jahi's doctors told her mother that surgery went well, but sometime during recovery things went awfully wrong.
During Jahi's recovery Sandra, a nurse at Kaiser Permanente Medical Center in Oakland, started to notice blood running from her granddaughter's mouth and nose. The panic-stricken family called her doctors over who discovered an abnormal heart beat. Doctors and nurses worked frantically to revive Jahi after she plunged into cardiac arrest. On Tuesday, a day after Jahi's surgery, she was placed on a ventilator while doctors examined the extent of the damage. By Wednesday, doctors started to notice swelling in the area around her brain and by Thursday, Nailah received the devastating news that her daughter was brain-dead.
"My daughter went into cardiac arrest and died and they brought her back and now she's brain dead," Nailah told ABC 7. "They just have a social worker follow me around all day long asking me, 'Do you have any other family that needs to see her?' — like trying to put a rush on it."
Little did the hospital and social worker know that Nailah and her family would not be giving up on Jahi that easily. With Christmas right around the corner, the family has decided the keep her on life-support as long as she has a pulse. Despite Nailah and Sandra's opinion that there was "a lack of attention" by hospital staff, a representative from the hospital said they are doing everything in their power to find out what went wrong.
"We're very sad about this outcome, about what's happened to her, but at this point I have no information on the details of the surgery," representative from Oakland Children's Hospital Melina Kriegel said in a statement. "We will certainly investigate what happened. In any surgery there are risks and there can be unexpected, unanticipated complications."
Published by Medicaldaily.com