Teen With Down Syndrome, Noah Van Vooren, Caps Off Team's Win With 35-Yard Touchdown [VIDEO]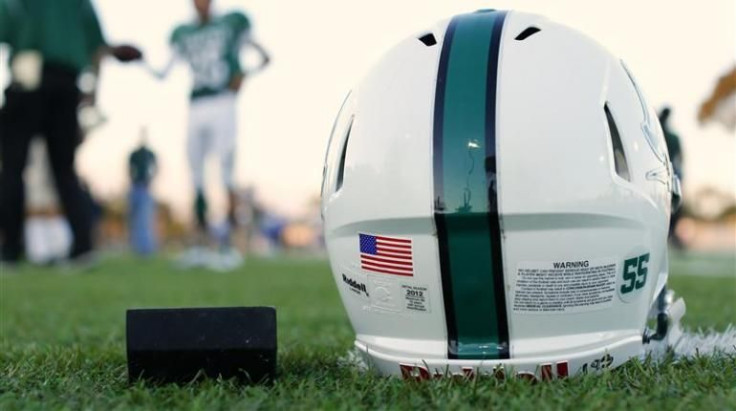 Friday night's matchup between the Little Chute Mustangs and Clintonville Truckers of Wisconsin was one Noah Van Vooren, 18, will never forget. The high school senior who suffers from Down syndrome has been more than happy to serve as the team's water boy for the past couple of years, but Little Chute's players and coaches had something a little more memorable in store for Noah.
With the seconds ticking down on Little Chute's 62-0 rout over Clintonville, Noah stepped onto the field with his pads on and his helmet buckled, ready to play. As the honorary team captain looked to pump up the crowd for the last play of the game, his teammates huddled around him to make the play call. Quarterback Sam Merryfield snapped the ball and handed it off to Noah who ran 35 yards for the team's final and most inspiring touchdown of the regular season.
"I made a touchdown — I did great!" Noah told reporters after the game. "He was born 18 years ago, and the doctors told us that he would never be able to walk, talk or do anything," Noah's father, Todd, added. "To see him 18 years later, to do this … it's amazing."
Little Chute's head coach Brian Ryczkowski took time to thank the game's referees and Clintonville for kindheartedly agreeing to the last minute play. Coach Ryczkowski also allowed Noah to coach the team in the huddle.
"A lot of credit for Clintonville for being a class act," Ryczkowski told the Post Crescent. "Things like that really bring the school together. It lets you know you've got good people in the school and the town and they're doing things right."
Published by Medicaldaily.com