Teen Oral Sex Epidemic On A Decline, CDC Reports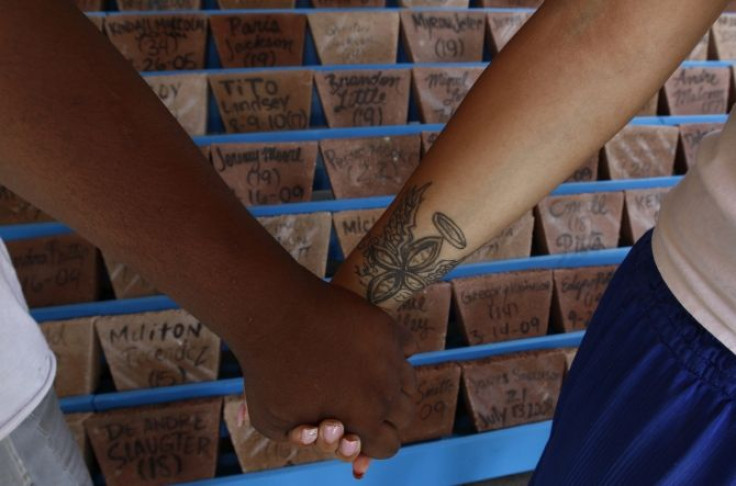 In previous years there were more teens engaging in noncoital sexual activities, such as oral sex, but most recently the National Center for Health Statistics, a division of the Centers for Disease Control and Prevention, found there has been a decline in the amount of teens participating in oral sex.
In the report "Prevalence and Timing of Oral with Opposite-sex Partners Among Female and Males Aged 15-24 Years: United States 2007-2010," the CDC found that two-thirds of teens, 66 percent of females and 65 percent of males, between the ages of 15 and 24 all had engaged in oral sex and virtually the percentage remains the same for those who ever had sexual intercourse.
Many teens believe that engaging in oral sex will reduce their risks of contracting sexual transmitted infections, avoid becoming pregnant and maintain their virginity. Though the risk of contracting STI's are lower in oral sex compared to vaginal intercourse, research demonstrates oral sex can still transmit specific STI's such as chlamydia, genital herpes, gonorrhea and syphilis.
Among the youngest group of individuals who were surveyed between the ages of 15-19, 41 percent of female and 47 percent of males had received oral sex. Of the group 43 percent of girls had given oral sex, compared to 35 percent of boys who had.
In young adults between the ages of 20 and 24, 81 percent of females and 80 percent of males engaged in oral sex.
The decline in oral sex was observed in females but among males the participation in oral sex remained the same.
According to the report despite the decline in the percentage of teens participating in sexual activities and the increase in condom use the rate of STIs has not decreased. In 2010, nearly one-half of new STIs were seen in teens and young adults between the ages of 15-24.
However, this information was not able to provide relative timing of oral sex and vaginal intercourse among females and males who have had both types of sexual activity.
Published by Medicaldaily.com