Teen Pregnancy Campaign Turns Cell Phones Into Crying Babies; Reminds Teens That Sex Has Consequences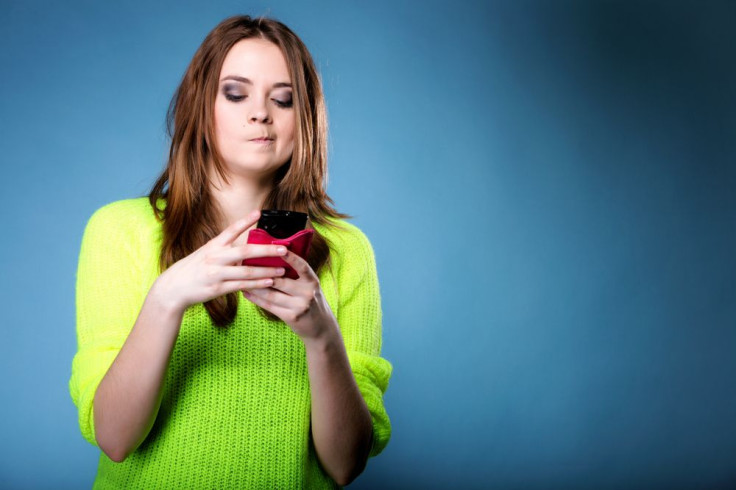 Thinking back to the days of middle/high school, some might remember seeing their peers carrying baby dolls — or eggs — around school. Man, was that weird. But the project served a great purpose, reminding kids that sex has consequences, and the responsibility of taking care of a child is very real. Such campaigns are now jumping into the digital era, with one of the latest ones using text messages to remind teens that before they sit down to watch their favorite TV show, they have to clean the baby's bib.
Brought to us by DoSomething.org, the campaign aims to start conversation among teens about teen pregnancy. "Our goal is just to start a conversation," DoSomething.org's Alyssa Ruderman told the NY Daily News. "There's no real way for us to know if teens are using more condoms or if they're having sex, but we do know they're engaging in a conversation and they're sharing this with friends."
The campaign, which begins March 25, was made to be as "interactive as possible," Ruderman said. Teens who sign up, or who are signed up by friends, get text messages sent to their phones in the form of babies' demands. "I know you're running late bu-GRRGLEBARFFFF. Oops, sorry about your shirt. Rappers spit rhymes, I spit up," one text says. Teens are expected to respond to the texts, after which they'll get another message from the "baby." After 12 hours of sending and receiving texts to the "baby," the "parenting" session ends.
The Pregnancy Text campaign is the third that DoSomething.org has sponsored — over 125,000 teens signed up last year. The people involved with the campaign believe that talking about teen pregnancy is the most effective way of preventing it, "and that shame and fear tactics don't work," Colleen Wormsley, a marketing associate for DoSomething.org told the Daily News.
Campaigns like DoSomething.org's and others have had a huge effect on teen sexual activity and pregnancy. Teen pregnancy rates have dropped steadily over the past decades, reaching a record low recently. Between 2010 and 2011, birth rates among teenage girls ages 15 to 19 dropped eight percent to 31.3 births per 1,000 women. With that, sexual activity among younger teenagers has also fallen. Between 1995 and 2008, teens, ages 15 to 19, who reported having sex before 15 dropped from 19 percent among girls and 21 percent among boys to 11 percent and 14 percent, respectively, according to the Guttmacher Institute, a sexual and reproductive health research organization.
As campaigns like DoSomething.org's continue to spark conversation, helping to lower teen pregnancy rates, TV shows like MTV's Teen Mom may one day be unnecessary.
Published by Medicaldaily.com