Teen Pregnancy Rate 3 Times Higher Among Mentally Ill Girls: Canadian Study Highlights Vulnerability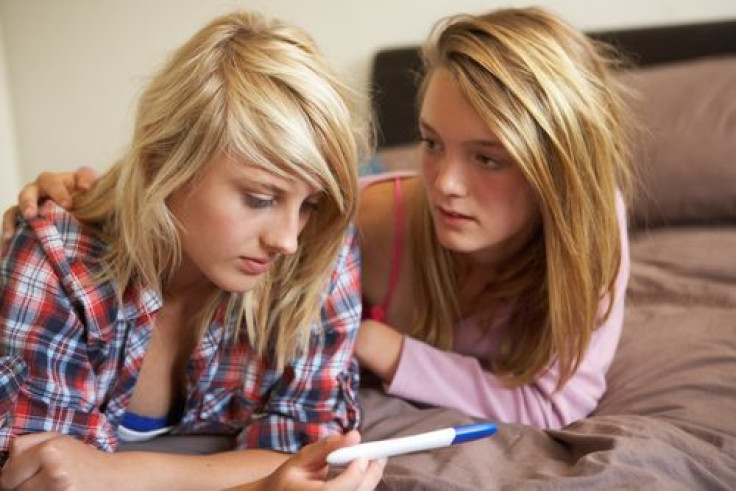 As of 2012, the teen birth rate in the U.S. reached its lowest level in six decades. The same did not hold true in Canada, where teen pregnancy rates rose just slightly over all but spiked by nearly 40 percent in New Brunswick and nearly 36 per cent in Newfoundland. Noting the trends, a team of Canadian researchers decided to investigate fertility rates specifically among girls with mental illness. Sadly, they discovered such girls are three times more likely to become teen moms than girls without a major mental illness.
"Although we do know some of the risk factors behind why girls with mental health illness may be at increased risk of becoming pregnant, pregnancy prevention programs in most developed countries have not traditionally considered mental health issues," said Dr. Simone Vigod, a psychiatrist at Women's College Hospital and assistant professor of psychiatry at the University of Toronto. The results of this first-ever study appears online in Pediatrics.
Birth Rates in Canada and the U.S.
Last year The Globe and Mail reported Canada's national teen pregnancy rate rose slightly, after experiencing steady declines since the 1970s, from 27.9 pregnant girls to 28.2 pregnant girls for every 1,000 teens. Meanwhile, the U.S. birth rate reached a record low in 2012 of 29.4, an overall decrease of 52 percent since peak numbers recorded in 1991. In particular, non-Hispanic black and Asian/Pacific Islander teens achieved the greatest reductions; their birth rates fell by 63 percent and 64 percent, respectively, since 1991.
For the current study, the researchers conducted cross-sectional studies of fertility rates among girls aged 15 to 19 years in Ontario, Canada, between the years 1999 and 2009. The researchers identified girls with a major mental illness, including a psychotic, bipolar, or major depressive disorder, within five years preceding pregnancy and then classified the remaining girls into a comparison group. What did they discover?
Girls suffering with a mental illness were apparently more vulnerable than their peers. The age-specific fertility rate for girls with major mental illness was 44.9 per 1000 compared with 15.2 per 1000 in unaffected girls, roughly three times higher. Although fertility rates for all the girls decreased over time, the girls with major mental illnesses showed smaller reductions over time than the unaffected girls. "Research tells us that young girls are at high risk of pregnancy complications, including preterm birth, poor fetal growth and postpartum depression," Vigod stated in a press release. "Add to this a pre-existing mental illness, and these young women are forced to manage significant additional challenges."
Overall, the number of births to teenage moms with a major mental illness amounted to one in 25. "Our findings highlight the importance of considering major mental illness in the design and implementation of pregnancy prevention programs as well as in targeted antenatal and postnatal programs to ensure maternal and child well-being," wrote the authors in their study.
Source: Vigod SN, Dennis CL, Kurdyak PA, Cairney J, Guttmann A, Taylor VH. Fertility Rate Trends Among Adolescent Girls With Major Mental Illness: A Population-Based Study. Pediatrics. 2014.
Published by Medicaldaily.com