Teen With Rare Bone Disorder Creates Snap-On Underwear For Women Recovering From Surgery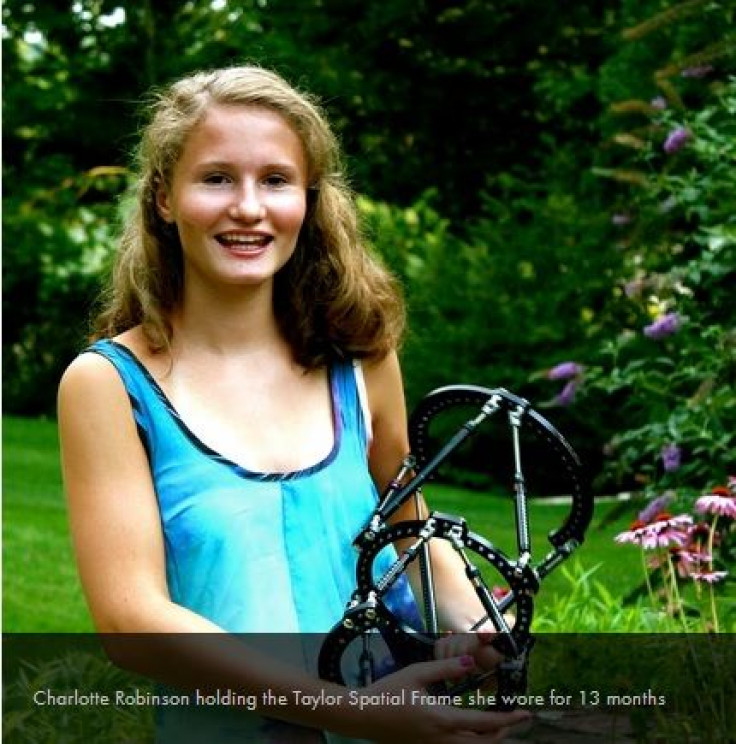 Wearing medical devices can be uncomfortable. Finding clothes to fit over, say, a leg brace can be difficult, especially if you are into fashion like Charlotte Robinson. The 17-year-old was born with a hemangioma, a rare disorder that caused vascular tumors to grow in her right tibia, creating holes in her bones, and damaging her joints and growth plate.
Doctors placed a Taylor spatial frame — a fixator for bone deformities — on her leg to help it to grow between 2011 and 2012. But clothes were hard to put on with the large metal brace, so she was advised to wear snap-on athletic pants throughout her entire first year of high school. She wasn't too happy about that, ABC News reported. The brace had taken away her ability to play tennis, her favorite sport, so her mother introduced her to sewing. She learned how to make her own clothes and developed a passion for fasion. Instead of settling for "manly" athletic pants, she conceived a struggle-free way to be stylish, by sewing up her own snap off skinny jeans. Now, she's on to designing her own underwear line. "It's nice to know you can have a pair of underwear that you can put on after surgery that's not too bad," Robinson told ABC News.
Robinson created her website, No Guts No Glory, to encourage others who have to wear the same heavy brace. On No Guts No Glory, you can read her story and also buy underwear her custom-made snap-on underwear, of which there are five different styles to choose from.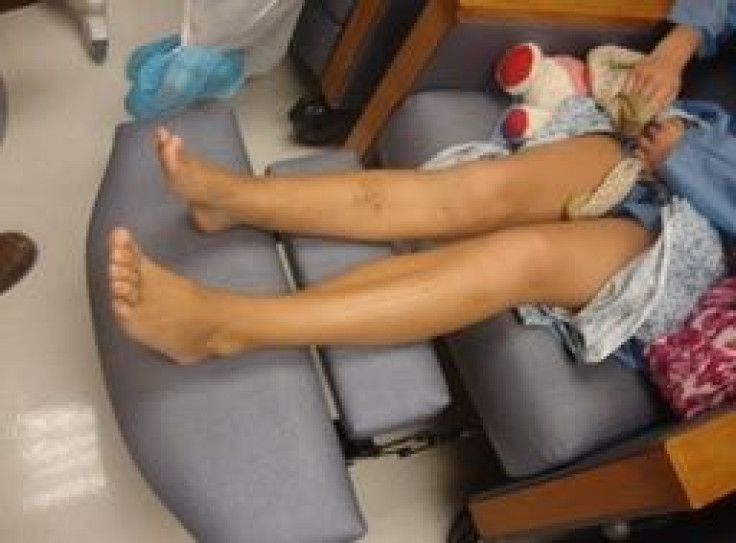 When Robinson was 13 years old, her right leg was 2.5 inches shorter than her left, and twisted into a strange angle. "Blood vessels have taken over the bone of her right leg," Dr. David Feldman, Robinson's doctor and the chief of pediatric orthopedic surgery at NYU Langone Medical Center, told ABC News. Doctors decided she needed the Taylor spatial frame to help the damaged leg grow normally. The metal pins attached to the cylindrical frame can be turned to lengthen the bone. "It really is similar to wearing braces on your teeth," Feldman said. "Every time you move a tooth in your jaw bone ... it fills in with bone behind it. That's why it stays there. If you cut a bone and lengthen it slowly — a millimeter per day — the bone will fill in behind it and will create new bone."
Although tumors grew in Robinson's tibia, hemangiomas can occur anywhere in the body in rarer instances. They are characterized by a build-up of blood vessels, and most appear in the face or neck at birth, disappearing by age 9.
Published by Medicaldaily.com