Teen Suffers Liver Damage From Chinese Green Tea With Camellia Sinensis For Weight Loss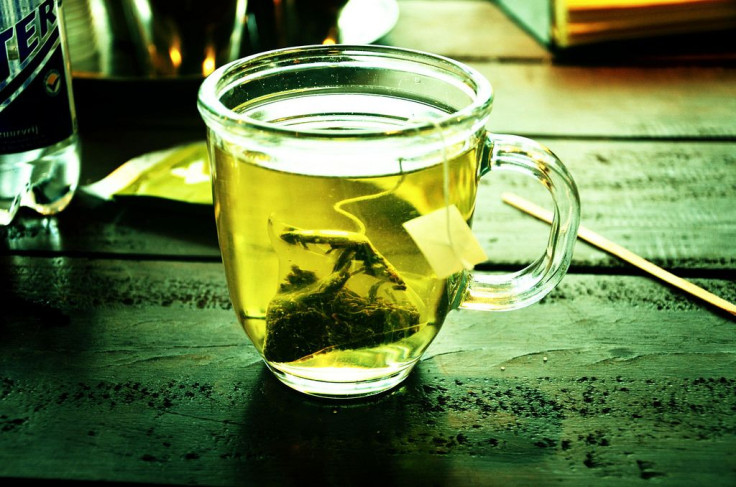 Dieters have turned to the Internet for weight loss teas from Skinny Me Tea to Bootea, in hopes of dropping the pounds effortlessly. However, this quick-fix solution to losing weight nearly cost the life of a UK teen after drinking cups of Chinese green tea every day for months. The unidentified 16-year-old suffering from jaundice was rushed to the Birmingham Hospital emergency room, where doctors diagnosed her with acute hepatitis from an ingredient in the tea.
"I had bought the green tea over the Internet to lose weight. I bought two boxes of 100 bags of tea and was drinking about 3 cups a day for a few months," she patient told doctors writing in BMJ Case Reports. "I had only lost a couple of pounds, but then started having horrible pains in my joints and felt very dizzy and sick."
Originally, doctors were skeptical about her acute hepatitis-induced liver damage. The disease causes an inflammation in the liver that can be triggered by other infections, toxic substances (alcohol, certain drugs), and autoimmune diseases, according to the World Health Organization. The most common symptoms include jaundice (yellowing of the skin and eyes), dark urine, extreme fatigue, nausea, vomiting, and abdominal pain.
The teen, who is from Yemen, denied drinking any alcohol or taking any over-the-counter drugs, or illegal drugs. She also did not travel abroad recently and has never had a blood transfusion, which are other ways acute hepatitis can occur. However, once she admitted to ordering a weight loss Chinese green tea over the Internet — with most of the ingredients in Chinese — doctors immediately told her to stop drinking it, to determine the source of her illness.
The doctors concluded Camellia sinensis, a shrub whose leaves are used to produce tea, is at the root of her liver damage. Green tea has been linked to liver damage, where people become ill after ingesting tea leaf powder or tea extracts like diet pills. A 2008 review published in the World Journal of Gastroenterology found a cause of concern for linking Camellia sinensis to acute liver toxicity and liver failure. Over the years, these studies have found high doses of this herb, like those found in supplements, lead to afflictions like acute hepatitis.
"Herbal remedies, including tea extracts from C. sinensis, are readily available from unregulated sources, for example, on the Internet, and are increasingly used," wrote the researchers. "The use of herbal remedies is underreported, the breadth of use is under-recognized by clinicians. Our case is a good illustration of this rare but recurring theme."
The teen was hospitalized for a few days, then discharged, and two days later, her liver function was found to be normal.
This case report serves as a cautionary tale for dieters, as the patient told doctors: "People should be more aware of what they are buying and the side effects. Most of the ingredients of the tea I bought were written in Chinese."
Sources: Lugg ST, Menezes DB and Gompertz S. Chinese green tea and acute hepatitis: a rare yet recurring theme. BMJ Case Reports. 2015.
Dara L, Hewett J, and Lin JK. Hydroxycut hepatotoxicity: A case series and review of liver toxicity from herbal weight loss supplements. World Journal of Gastroenterology. 2008.
Published by Medicaldaily.com