Teen In Google Science Fair Wows With Smart Bandage For Faster Healing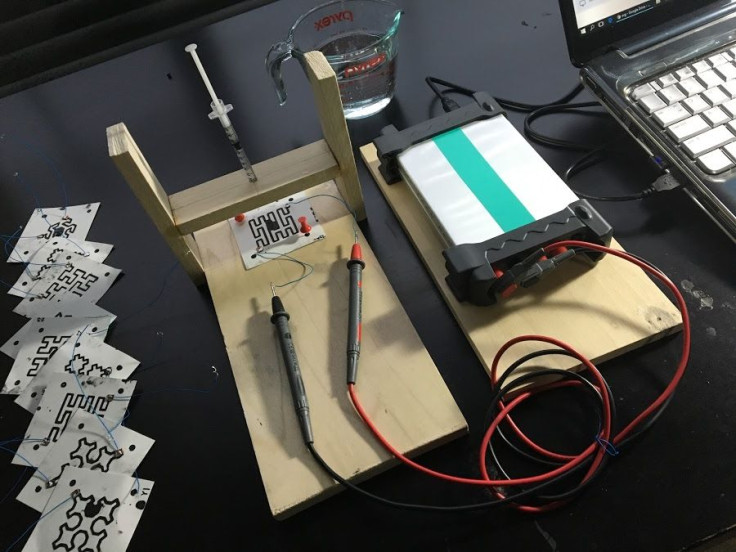 A 13-year-old wants your wounds to heal faster.
Oregon seventh-grader Anushka Naiknaware placed in the top eight in Google's international science contest and won the Lego Education Builder Award for developing a sensor for bandages that tells doctors their moisture level without having to remove the dressings. Checking bandages too often can actually be detrimental to healing.
"Large wounds need to be kept moist to promote healing, but changing bandages too often to check or ensure moisture levels can make wounds worse," the Oregonian reported.
When wounds take longer to heal, according to the Google Science Fair, the patients are "susceptible to recurring infections and pain for unnecessarily long periods."
As a bonus to giving doctors a better look at wounds, Google says, the teen's sensor design "is cheap to build and biocompatible," meaning it is not harmful to living tissue. "Anushka believes her solution can help people suffering from chronic wounds heal more quickly, so they can get back to living life."
The Oregonian said the middle school student, the youngest person to win one of the global prizes, won a $15,000 scholarship and will take a free trip to the international headquarters of Lego in Denmark. She will also have "a year's worth of entrepreneurship mentoring from a Lego executive," which she told the newspaper she would use "to figure out how to get U.S. Food and Drug Administration approval for her bandages so a company can produce them at scale and patients can benefit."
The key to her bandage sensor was embedding nanoparticles of graphene, which has been noted for its ability to block moisture.
According to the Oregonian, when the sensor worked for the first time, Anushka told the publication, "My idea became a physical, tangible reality."
Google says the teen, who loves chemistry, was inspired by Marie Curie's work to advance modern medicine. She wrote in her biography on the science fair's website that she also loves to read and figure skate, and she plans "to get into a top graduate school such as Harvard, MIT or Stanford."
Other finalists in the international science fair did projects on everything from detecting cancers to making rockets more efficient to powering cars with alternative energy. The grand prize winner, 16-year-old South African Kiara Nirghin, found a way to use fruit to retain water in soil and help crops outlast drought.
Published by Medicaldaily.com