Teen, Yaasmeen Castanada, 'Burns' From Inside Out; Severe Allergic Reaction To Friend's Meds Resulted In Burns On 70% Of Her Body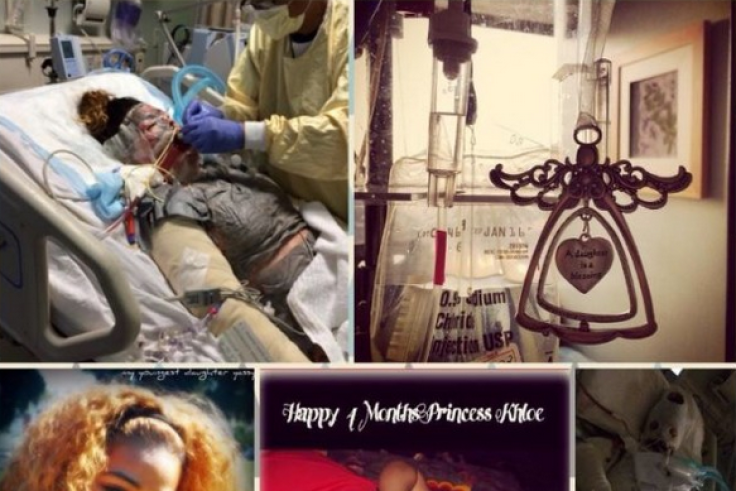 After innocently taking some of her friend's medication on Thanksgiving this year, Yaasmeen Castanada is now being treated for "burns" that have damaged over 70 percent of her body at the University of California Irvine Medical Center. The 19-year-old California State University, Los Angeles student suffers from Stevens-Johnson syndrome, a rare disorder of the skin and mucous membranes that causes a severe allergic reaction to a medication or an infection.
"Heartbreaking, just unreal. Just watching your daughter burn in front of you, literally burn in front of you," Laura Corona, Castanada's mother, told KABC. "First of all, don't share medication, don't give someone else your medication, don't offer medication. Another thing also, go get yourself checked out and your kids checked out, because you don't know what you're allergic to. You don't."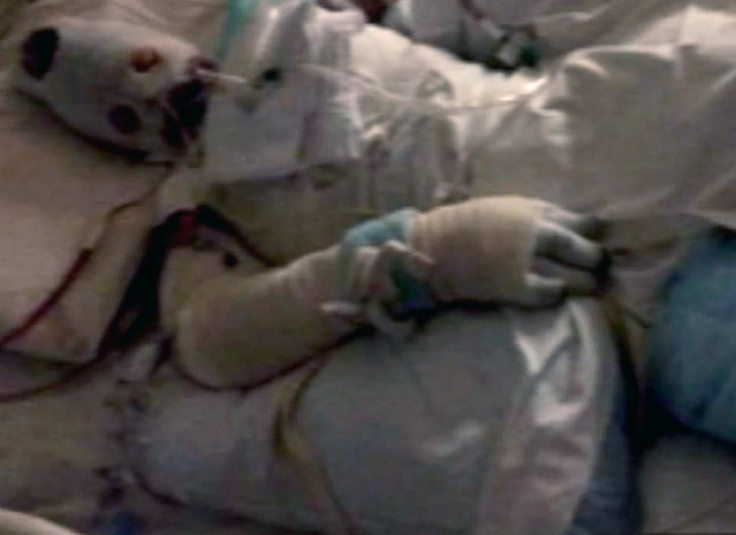 Less than 24 hours after taking her friend's leftover antibiotics, Castanada started feeling a stinging sensation in her eyes, nose, and throat. She was rushed to the emergency room where blisters broke out all over her body resembling that of a burn victim. Doctors in the UC Irvine Medical Center's burn ward have placed the 19-year-old mother on a ventilator, where she remains sedated with bandages covering the majority of her body.
Depending on the severity of the patient's condition, recovery for Stevens-Johnson syndrome can take anywhere from weeks to months. Castanada has undergone a series of surgeries in the past two weeks, including a scraping of her entire body. Her family explained that she has a long road to recovery in front of her, which will include optsmology care, dermatology, physical therapy, occupational therapy, nutrition therapy, and burn treatments.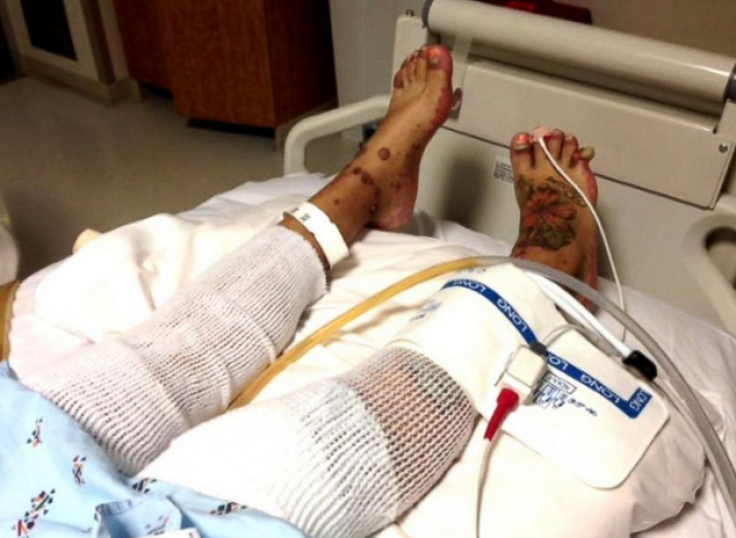 "Please help us spread the [word] about the danger of taking someone [else's] medication," Castanada's family said on her GoFundMe account. Where we think that an antibiotic will help is actually destroying my daughter. We are in a financial hardship and would like to ask the public for help. But MOST IMPORTANT THEIR PRAYER FOR YAASMEEN. If you have a chance, please google Stevens Johnsons Syndrome and please be aware what this devastating disease can cause you or your loved one. Thank You for your love, prayers, and donations."
Donate here to help finance Castanada's expensive recovery.
Published by Medicaldaily.com