Teens Can Get 'Adult Use Only' Dietary Supplements And Performance Enhancers With Ease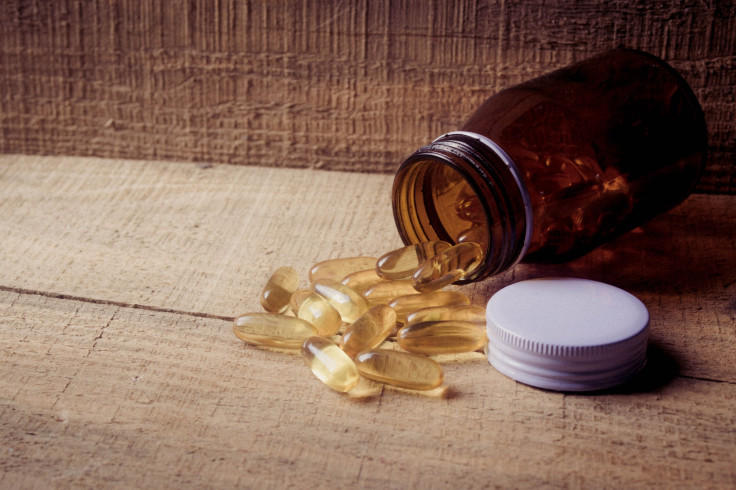 It's harder than ever before to turn your head and not come face to face with an advertisement promising to give you a flawlessly skinny or muscular body with the help of the latest miracle diet pill or megavitamin supplement.
And the aggressive marketing has worked, with U.S. sales of dietary supplements totaling $18.4 billion in 2013 and being estimated to reach $24.7 billion by 2020, according to market research firm Euromonitor International. But as popular as these healthy-sounding and celebrity-endorsed products have become, many nutritional experts caution against their unsupervised use, citing flaws in safety, proper labeling, and, most damningly, effectiveness. That warning bodes doubly for minors, with the American Academy of Pediatrics advising against over-the-counter use of performance-enhancing and dieting supplements by minors.
According to a series of studies presented at the annual Pediatric Academic Societies (PAS) meeting last Sunday, though, health food stores are not only allowing teens to buy these unregulated supplements; they're oftentimes being recommended to them by their employees.
In one of the studies, the authors had a male tester call 244 health food stores across the country, local and national chains alike, while posing as a 15-year-old athlete interested in increasing his strength. In 41 percent of the stores, when asked specifically, employees told the tester that he would be able to purchase a testosterone booster, and 9.8 percent of the stores recommended its use. As the authors note in a pre-conference abstract, this recommendation came despite the fact that testosterone boosters can halt bone growth and cause the body to shut down its natural production of testosterone in teenagers, and that the products themselves often contain a label of "for adult-use only."
Another study found similar results for female testers pretending to be teenage girls inquiring about weight loss supplements. Shockingly enough, though, there's nothing illegal about the practice, with 49 states allowing the sale of these supplements to minors.
Taken together, the studies point to a severe gap in understanding the risks associated with supplement use by minors, according to one of its senior investigators, Dr. Ruth Milanaik of the Cohen Children's Medical Center in New Hyde Park, N.Y. "Health food stores that advertise that their employees are 'trained experts' need to re-educate their employees and reinforce that these products are not recommended for minors," Milanaik said in a press release discussing the studies.
While the allure of miracle pills and perfectly-sculpted bodies with little-to-no effort has drawn in many a consumer, it appears that it's our youngest that are most at risk of being misled, both by the spurious claims made by supplement manufacturers and by the trusted professionals believed to be knowledgeable and responsible about the products they're placing on their counters.
Source: Herriman M, Fletcher L, Adesman A, Milanaik R. Over-The-Counter Testosterone Boosters and Underage Teens: Easy Access and Misinformation Provided By National Retailers: A Report from the Pediatric Academic Societies Annual Meeting. 2015.
Published by Medicaldaily.com