Teens Love E-Cigarettes: Without Regulation, Smoking Rates Triple In 2 Years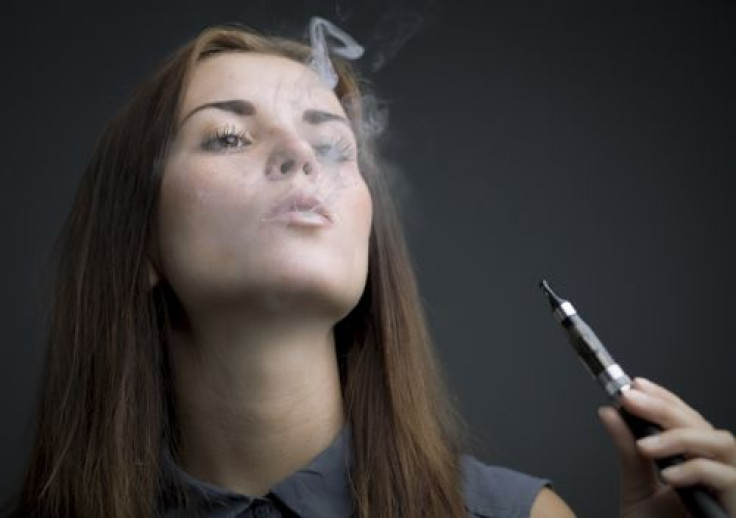 Teens love electronic cigarettes, and it should come as no surprise considering it has been perceived as a less dangerous alternative to the traditional cigarette, not to mention its enticing cherry and bubblegum flavors. More than a quarter million young people who never picked up a traditional cigarette used an electronic cigarette in 2013 and the Centers for Disease Control and Prevention (CDC) warns it could lead to an entirely new generation of nicotine addicts.
"The increasing number of young people who use e-cigarettes should be a concern for parents and the public health community," lead author Rebecca Bunnell, associate director for science in CDC's Office on Smoking and Health, told The Associated Press. "Especially since youth e-cigarette users were nearly twice as likely to have intentions to smoke conventional cigarettes compared with youth who had never tried e-cigarettes."
The numbers of youths who tried electronic cigarettes, better known as e-cigs, tripled between 2011 and 2013, which should raise concern for parents just as it has for leading health experts around the world. Out of the students who reported that they've never tried an e-cigarette, 22 percent of them said they intended to try a regular cigarette. The CDC fears that the unregulated devices will plague the market and with its competitive advertising, the tobacco company has been fighting to win back the spotlight. Three out of every four teen smokers become adult smokers, according to the CDC, which is why the tobacco industry's invested so much time and money into attracting teens.
The American Heart Association responded to the surge in teen popularity quickly by proposing regulation along with a sales ban to minors. Cigarette smoking causes approximately one in every five deaths in the United States every year, and the AHA cares because it harms the heart, blood vessels, in addition to the lungs, eyes, mouth, reproductive organs, bones, bladder, and digestive tracts. Smoking is one of the major risk factors for heart disease and can cause waxy plaque buildup in the arteries, according to the National, Heart, Lung, and Blood Institute.
"We are very concerned about nicotine use among our youth, regardless of whether it comes from conventional cigarettes, e-cigarettes or other tobacco products," Tim McAfee, director of the CDC's Office on Smoking and Health, told The Associated Press. "Not only is nicotine highly addictive, it can harm adolescent brain development."
Brain development is crucial throughout the teen years, and from 2011 to 2012, electronic cigarette use doubled among middle school and high school students, which is half the amount smokeless tobacco was used in the mid-1990s, according to the CDC. Although e-cigarettes were introduced into the market in 2007 as a healthy alternative to "the real thing," traditional cigarettes, they've become a gateway into nicotine addiction with the façade of a less threatening way to have a cigarette.
Published by Medicaldaily.com