Teens' Risky Behavior May Result From Imbalances In Brains' Emotional Networks, Scans Show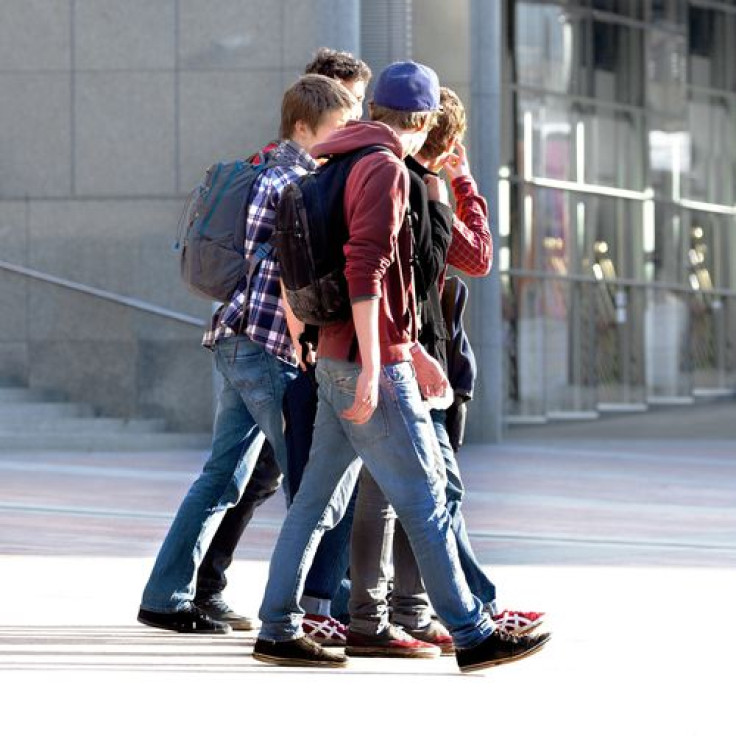 Unintentional injury is the leading cause of death among teenagers. A new study published in Psychiatry Research: Neuroimaging found that any injuries sustained from risky behavior may be a result of how the different parts of our brain are connected.
"Our brains have an emotional-regulation network that exists to govern emotions and influence decision-making," said Sam Dewitt, lead study author, in a statement. "Antisocial or risk-seeking behavior may be associated with an imbalance in this network."
Dewitt and his team compared risky behaviors (drug and alcohol use, sexual promiscuity, physical violence) among 18 risk-taking teens and 18 non-risk-taking teens aged 12 to 17. Each teen then underwent a functional MRI (fMRI) so that researchers could examine their brains in a resting state, a departure from the usual fMRI that's done in conjunction with a visual task.
In the brains of risk-taking teens, researchers observed the amygdala and parts of the prefrontal cortex were hyperactive. The amygdala is responsible for processing emotions, while the prefrontal cortex works to regulate those emotions, as well as critical thinking skills. "Our findings are crucial in that they help identify potential brain biomarkers that, when taken into context with behavioral differences, may help identify which adolescents are at risk for dangerous and pathological behaviors in the future," Dewitt said.
However, Dewitt said his findings should not influence the idea that risky behavior is symptomatic of behavior or subtance use disorders. None of the risk-taking teens in this study met that clinical criteria.
A separate study published in Current Directions in Psychological Science found teens' brains can be changed by peer pressure. The ventral striatum and orbitofrontal cortex, or parts of the brain that work to access the risk and reward of a situation, don't work as accurately as they do when a teen is without an audience.
In addition to brain differences, a University of California, Los Angeles, study found that low-income students who were admitted to high-performing charter schools were less likely to engage in risky behavior. Here, risky behavior included binge drinking, alcohol and drug use, unsafe sex, carrying a weapon to school, and gang membership. All of which goes to show a teen's risky behavior isn't necessarily in a rebellious vein.
Source: DeWitt S, Aslan S, Filbey F. Adolescent risk-taking and resting state functional connectivity. Psychiatry Research: Neuroimaging. 2014.
Published by Medicaldaily.com