Teens With TBI Including Concussions More Likely To Attempt Suicide… And Sell Pot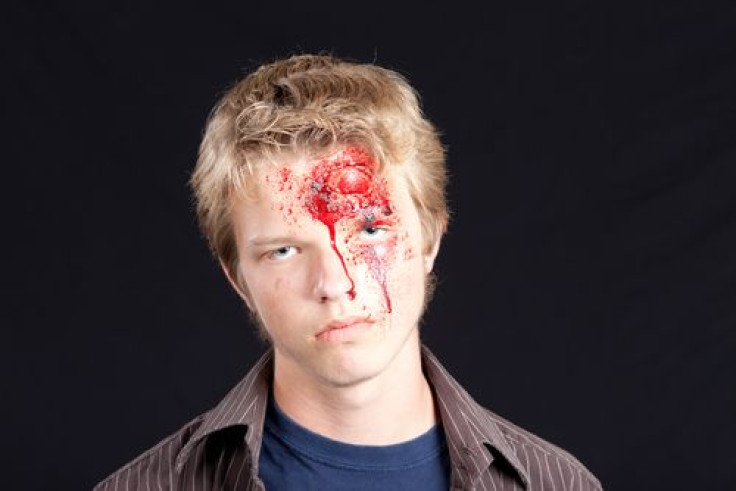 Teenagers who have suffered a traumatic brain injury, including concussions, are at "significantly greater odds" of attempting suicide and being bullied, a Canadian study has found. And they're also more likely to become a bully. "These results show that preventable brain injuries and mental health and behavioural problems among teens continue to remain a blind spot in our culture," said Dr. Gabriela Ilie, lead author of the study and a post-doctoral fellow at St. Michael's Hospital.
What separates a regular bump on the head from traumatic brain injury (TBI)? Though caused by bumps, blows, jolts, or penetrating wounds, a head injury must disrupt the normal function of the brain to be considered a TBI. Doctors rate the severity of a TBI as "mild" when only a brief change in mental status is involved — fainting, say — and as "severe" when an extended period of unconsciousness or amnesia occurs after the injury. Not all head injuries result in a TBI, and many are difficult to accurately diagnose, and for this reason people sometimes don't realize they've suffered a TBI. Concussions, for example, are considered a mild TBI, and though they often occur when someone falls or suffers a blow during sports, they also may be caused when the head and brain move quickly back and forth.
Recent research suggests that people who have suffered a TBI may develop poorer overall physical and mental health and other problems, including seizures. And a recent study published in JAMA Psychiatry found that survivors of TBI were found to be three times more vulnerable to premature death than the general population. In most cases, the cause of early death was some form of fatal injury, such as car accidents or falls, and suicide. Even less severe brain injuries showed an impact on mortality, with concussion survivors found to be twice as likely to die prematurely.
For the new Canadian study, Ilie and her colleagues first gathered data from the 2011 Ontario Student Drug Use and Health Survey (OSDUHS), one of the longest ongoing school surveys in the world. Although it began as a simple drug survey, OSDUHS has become a broader study of adolescent health and well-being as it contains responses from almost 9,000 students between Grades 7 and 12 in public schools across Ontario. Questions about traumatic brain injury were added to the survey for the first time in 2011.
The researchers discovered that adolescents who had suffered a TBI sometime in their life had twice the odds of being bullied at school or via the Internet and nearly three times the odds of attempting suicide or being threatened at school with a weapon when compared to those without a TBI. (A previous study suggested that as many as 20 percent of all Ontario adolescents have experienced a TBI at some point in their lifetime.) Teens who had suffered a TBI were also more likely to become bullies themselves, to have called a crisis help-line, and to have been prescribed drugs for anxiety, depression, or both. They had higher odds of damaging property, taking a car without permission, breaking and entering, selling marijuana, running away from home, setting a fire, getting into a fight at school, or carrying or being threatened by a weapon. "These kids are falling through the cracks," Ilie said.
She suggested parents, schools, primary physicians, and coaches needed to be vigilant in monitoring adolescents. Because so many TBIs occur during sports and recreational pursuits, Ilie also noted they are largely preventable by using helmets and eliminating body checking in hockey. "The relationship between TBI and mental health issues is concerning and calls for greater focus on prevention and further research on this issue," said Dr. Robert Mann, director of the OSDUHS.
Source: Ilie G, Mann R. Suicidality, Bullying and Other Conduct and Mental Health Correlates of Traumatic Brain Injury in Adolescents. PLoS ONE. 2014.
Published by Medicaldaily.com