Terminal Brain Cancer Patient Lauren Hill Will Play Her College Basketball Team's Season Opener — Her Dying Wish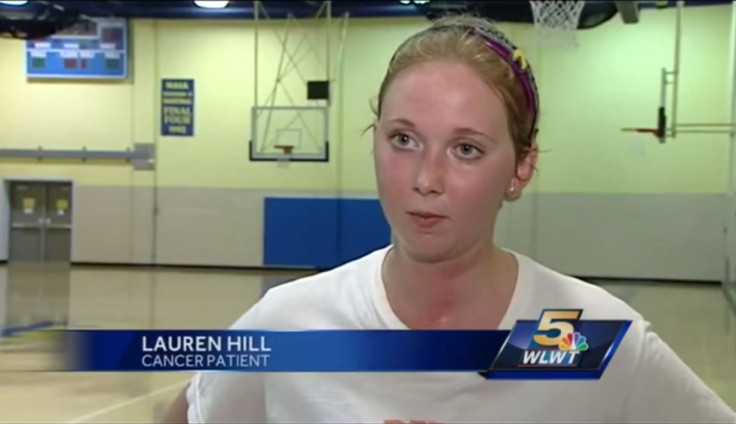 Having once been a death sentence, many different forms of cancer are now treatable. And although any cancer diagnosis is devastating, it's the rare, untreatable forms of cancer that are especially devastating. It's one of these forms, specifically diffuse intrinsic pontine glioma, that Mount St. Joseph University freshman Lauren Hill was diagnosed with in November last year — it was then that doctors gave her a year to live.
With the NCAA college basketball season set to begin in mid-November, Hill was worried that she wouldn't be able to play her first college basketball game before she died. So, the NCAA decided that for her only, it would push forward Mount St. Joseph's season opener to Nov. 2, before any other teams will get to play. It's really a testament to how positive Hill is despite her prognosis.
"She's a special person," said Mount St. Joseph's Coach Dan Benjamin told WKRC. "This girl is so strong. She's dealing with death and all she's thinking about is everyone else. Her team first, her family first, and just to give her that one last wish would be incredible for our program and our players." Hill truly is strong. Even with the chemo and radiation therapy she plays.
Hills form of cancer is a highly aggressive type sometimes called a brain stem glioma. It tends to emerge when someone is young, about 5 to 10 years old, and accounts for 10 percent of all pediatric brain tumors. As it grows in the area where the brain meets the spinal cord, it disrupts nerve communication, causing the body to malfunction — symptoms include double vision, droopy eyelids, weakness in the arms or legs, and difficulty speaking.
Published by Medicaldaily.com