Terminally Ill 2-Year Old Logan To Be Best Man At Parents' Wedding [VIDEO]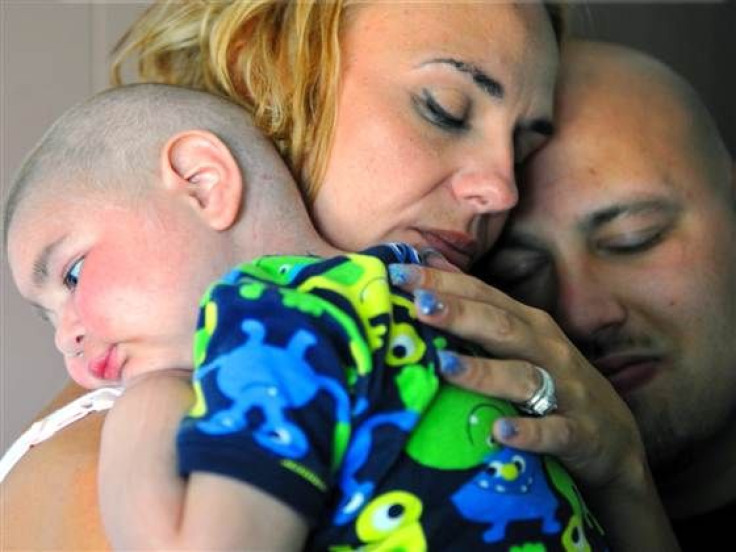 A Pennsylvania couple, Sean Stevenson and Christine Swidorsky, are moving up their wedding date to Aug. 3 so that their terminally ill son can be the best man in their wedding.
The couple was supposed to get married next year, but they wanted their son Logan to be included in the ceremony.
"We want Logan in our family pictures, and we want him to see his mother and dad get married," said Swidorsky to CBS News.
Logan, age 2, was born with a rare genetic disorder called Fanconi anemia, which often leads to cancer. Recently, he was diagnosed with acute myeloid leukemia and clear cell carcinoma, after doctors found a tumor on his kidney. Doctors predict that he only has a few weeks to live, CBS Reports.
"I've learned so much from Logan," said Swidorsky. "He's made me a better person. He's just an angel from heaven, and I'm going to miss him."
You can donate to Carnival for Cancer in care of Logan Stevenson, a fund to help pay for Logan's medical expenses, at any First Commonwealth Bank Branch.
Published by Medicaldaily.com