Texas Abortion Law Partially Struck Down By Federal Judge: Filibustered Provision Ruled Unconstitutional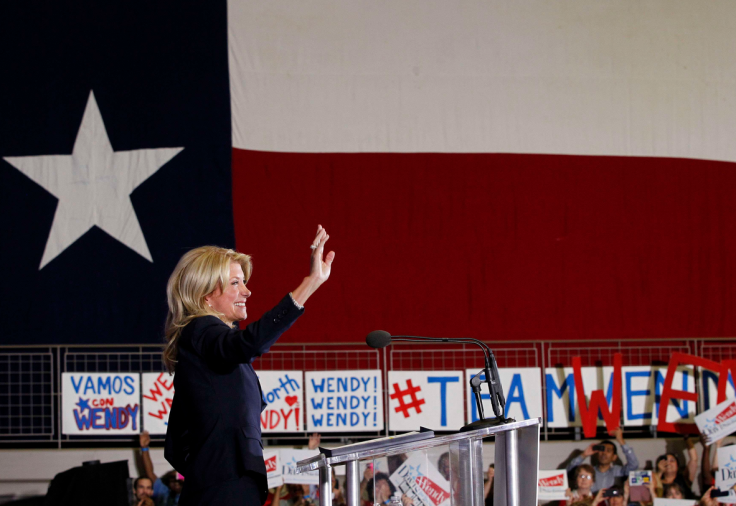 A Texas abortion law ostensibly designed to promote women's health and safety was on Monday partially struck down by a federal judge who held that one of its core provisions places undue burden on clinics by mandating that they also admit patients and provide ambulatory care.
The rebuked provision, which would have gone into law on Tuesday, requires that all Texas abortion clinics be within 30 miles of a fully-equipped health center with inpatient admission privileges. Republican law makers believe that the rule would improve care and safety by underscoring the clinical aspect of the embattled procedure. But pro-choice advocates and women's rights organizations retort that the provision will do just the opposite, as it will shutter clinics and promote desperate efforts like self-abortion and misoprostol abuse. The law, they argue, is just another Republican restriction measure that flies in the face of Roe v. Wade – the landmark case which set the precedent whereby all women have the right to terminate a pregnancy before a certain week.
In his opinion, U.S. District Judge Lee Yaekel rejected the constitutionality of the law's ambulatory care requirement on the basis that it imposes an undue burden on abortion clinics that lack the wherewithal to move within 30 miles of a hospital or build one themselves. "The act's admitting-privileges provision is without a rational basis and places a substantial obstacle in the path of a woman seeking an abortion of a nonviable fetus," he wrote.
That said, the lawsuit did not challenge a second polarizing provision that outlaws abortions after 20 weeks of gestations. Starting next year, facilities that perform abortions must also meet certain standards of hospital emergency centers.
Texas Governor and pro-life champion Rick Perry was one of the many Republicans who opposed the court's ruling. Governor Perry, who holds a Bachelor's degree in animal science, disagreed with the seasoned federal judge's constitutional assessment of the law, and assured constituents that his gubernatorial fight for women's safety was far from over. "Today's decision will not stop our ongoing efforts to protect life and ensure the women of our state aren't exposed to any more of the abortion-mill horror stories that have made headlines recently," he told Reuters. "We will continue fighting to implement the laws passed by the duly elected officials of our state, laws that reflect the will and values of Texans."
Others praised Yaekel's ruling as an important check on Republican efforts to circumvent abortion rights. Cecil Richards, president of the Planned Parenthood Federation of America, told reporters that the decision may set an important precedent for the nation's legislative body. "Today's ruling marks an important victory for Texas women and sends a clear message to lawmakers," she said. "It is unconstitutional for politicians to pass laws that take personal, private decisions away from women and their doctors."
Published by Medicaldaily.com