Texas A&M Freshman Killed: 2 Injured, 3 Dead In Car Crash That Left Defensive Lineman Polo Manukainiu Dead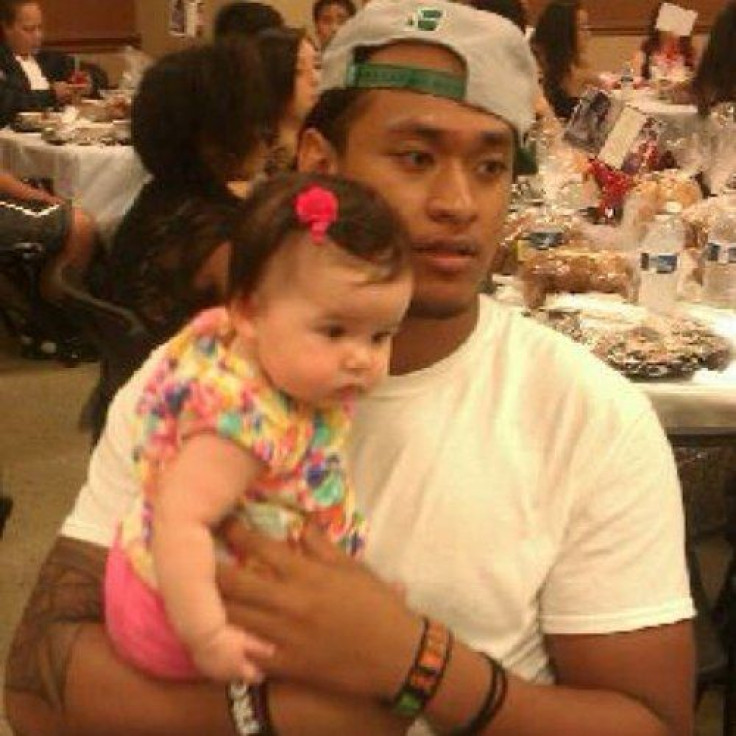 Texas A&M freshman, Polo Manukainiu, who was also defensive lineman for the university, died Monday in a car crash that sent shockwaves through the sports world. The 19-year-old and two other people were killed when a Toyota Sequoia they were in drifted off the road and tumbled.
"We lost a terrific young man," Kevin Sumlin, Texas A&M head football coach, said in a statement. "Polo was loved by his teammates and coaches. Anyone who came in contact with him was struck by his sense of humor and smile. My heart aches for his mom and family members."
The car crash happened Monday in New Mexico around 7 p.m. Manukainiu, along with 13-year-old Andrew Uhatafe, 18-year-old Utah football recruit Gaius Vaenuku, 18-year-old Siaosi Uhatafe, and his father Salesi Uhatafe were all in the car at the time of the accident. Manukainiu, Andrew Uhatafe, and Vaenuku were killed in the crash. Siaosi Uhatafe and Salesi Uhatafe were reportedly hospitalized with minor injuries.
Manukainiu and Utah football's Vaenuku were pronounced dead at the scene.
According to My San Antonio, Siaosi was driving the car when he "overcorrected and the SUV rolled seven times." There is no evidence that the driver was under the influence at the time of the accident, but authorities are investigating whether he may have been speeding. Siaosi was reportedly the only person in the car wearing a seatbelt.
The group was driving back from Utah when the accident happened. In one of his last tweets, Manukainiu wrote, "22 hour drive back to Texas on no sleep. Oh my."
Demontre Moore, who helped recruit Manukainiu for Texas A&M, had nothing but kind words to say about the defensive lineman. "He was this huge kid," Moore told The Associated Press. "I'd been in college already for like two years and he was this huge monster who had at least two inches over me and he was so intimidating. And when he talked he was the kindest person in the world. He was like the gentle giant."
Manukainiu was 6-foot-5 and weighed about 275 lbs. He played football at Trinity High School before being recruited in 2012 to join the Texas Aggies. He was a recreation, parks and tourism science major. "He put the team before himself," Moore said. "He was just overall, a good, gentle and loyal person. He was more than a teammate. He was like a brother to everybody. Everybody just loved being around him."
Those close to Utah's incoming defensive tackle, Vaenuku, were stunned as well. "Everyone who knew Gaius is heartbroken today," Utah coach Kyle Whittingham said. "He was the kind of young man who lit up a room and his future in football and life had no boundaries. Words cannot express our devastation over the loss of Gaius."
Published by Medicaldaily.com