Texas nurse Amber Vinson to leave Emory University Hospital free of Ebola virus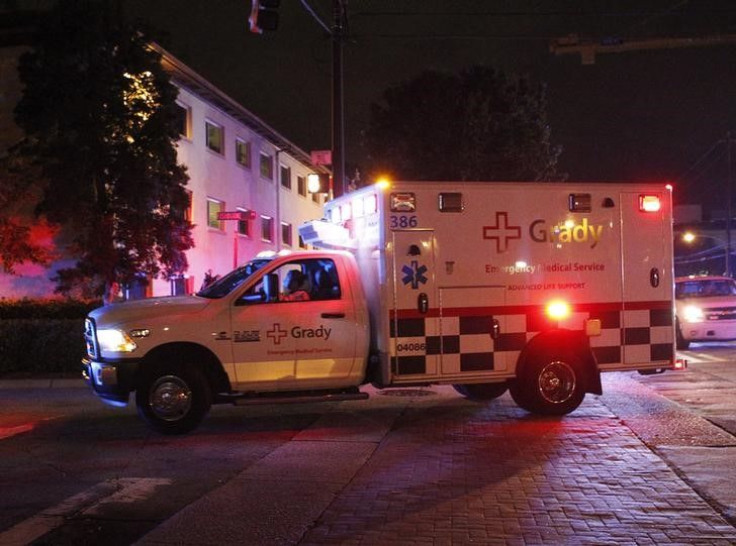 (Reuters) - A Texas nurse who contracted Ebola in the United States will be released from Emory University Hospital in Atlanta on Tuesday after being found free of the virus, the hospital said.
Amber Vinson was one of two nurses at a Dallas hospital who had treated Thomas Eric Duncan, a Liberian visiting Texas who died of Ebola on Oct. 8 and was the first patient diagnosed with the virus in the United States.
She was admitted to Emory's hospital for treatment on Oct. 15. The other nurse, Nina Pham, also was declared virus-free last week and left the Maryland hospital where she had been treated. Vinson was due to make a statement at a news conference on Tuesday afternoon.
STATE RESTRICTIONS
The Ebola outbreak has killed nearly 5,000 people since March, the vast majority in West Africa, and cases in the United States have caused alarm with states such as New York and New Jersey ignoring federal advice by introducing their own strict controls.
The U.S. military started isolating soldiers returning from an Ebola response mission in West Africa amid global anxiety about the spread of the virus.
Australia on Monday became the first rich nation to impose a visa ban on the affected countries.
The measures, along with decisions by some U.S. states to impose mandatory quarantines on health workers returning from treating Ebola victims in West Africa, have been assailed by health authorities and the United Nations as extreme.
The top U.S. health official in charge of dealing with Washington's response to Ebola - Dr. Thomas Frieden, director of the U.S. Centers for Disease Control and Prevention (CDC) - warned against turning doctors and nurses who travel to West Africa to tackle Ebola into "pariahs."
New Jersey Governor Chris Christie, in an interview on NBC's "Today" show, defended his state's Ebola policy on Tuesday.
"Asking them to quarantine at home for 21 days unless they're symptomatic I don't think is draconian," Christie said.
On CNN, Dr. Anthony Fauci, director of the National Institute of Allergy and Infectious Diseases, said on Tuesday new guidelines issued by the CDC set up restrictions for each person that correlate to the degree of exposure to Ebola.
He was referring to revamped federal guidelines for doctors and nurses returning from treating Ebola patients in West Africa that stopped well short of controversial mandatory quarantines being imposed by some U.S. states.
These called for isolation of people at the highest risk for Ebola infection, but would allow most medical workers returning from the three countries at the center of the epidemic to monitor themselves daily and have a health official check in on them, without being isolated.
By Colleen Jenkins and Doina Chiacu
(Writing by Howard Goller; Editing by Bernadette Baum)
Published by Medicaldaily.com