Is Texas Running Out Of Lethal Injection Drugs? Pentobarbital Shortage May Halt State With Highest Death Penalty Rate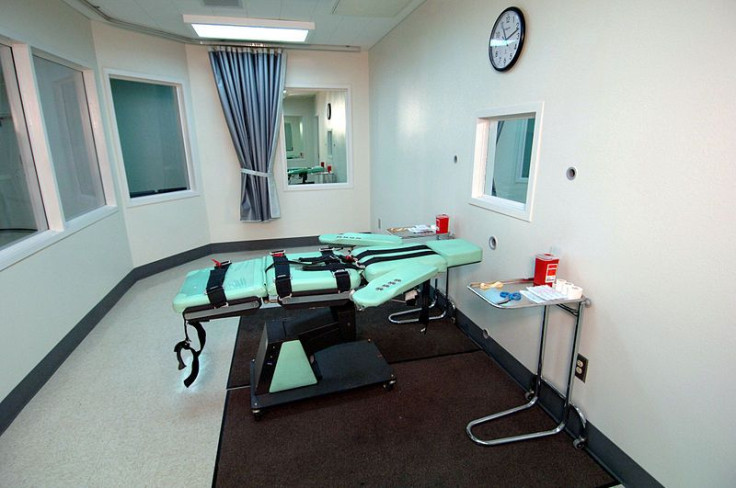 The Texas Dept. of Criminal Justice announced Thursday that its supply of pentobarbital, the drug used when administering lethal injections, expires in September. The shortage leaves the likelihood of performing executions scheduled for later this year up in the air.
With only 8 percent of the U.S. population, Texas is responsible for nearly half of the nation's executions. In June, the state marked its 500th execution with the lethal injection of Kimberly McCarthy. The state has been criticized for the rate at which it executes inmates because the numbers are disproportionately high compared to every other state in the nation.
"It's a very fragile system," said Mark White, who presided over 19 executions as governor of Texas from 1983 to 1987. "There's a big difference between fair and harsh. ... I think you have [Texas] getting a reputation for being bloodthirsty, and that's not good."
Last year, Texas switched to using a single dose of pentobarbital after it ran out of a drug used in their three-drug execution process. According to the San Francisco Chronicle, Texas is not alone in experiencing difficulty obtaining the requisite amounts of drugs for use in executions. That is because some drug suppliers have barred the use of certain drugs for execution.
"When Texas raises a flag that's it having a problem, obviously numerically it's significant around in the country because like they're doing half the executions in the country right now," Richard Dieter, executive director of the Washington-based Death Penalty Information Center, said Thursday.
"The states really scramble to go all over to get drugs. Some went overseas, some got from each other. But these manufacturers, a number them are based in Europe, don't want to participate in our executions. So they've clamped down as much as they can," Dieter added.
Texas does plan to continue with its lethal injections through the end of the year, even though the state does not know where it will receive its drug supply, according to AFP. Six executions are scheduled for the remainder of the year. So far this year, the state has already executed 11 people.
A spokesman for the Texas Deptartment of Justice said that the state is looking into its options for the remaining executions.
"We will be unable to use our current supply of pentobarbital after it expires," agency spokesman Jason Clark said. "We are exploring all options at this time."
Published by Medicaldaily.com