Thalidomide Birth Defect Victims Settle Class-Action Suit For $81 Million, Decades After Morning Sickness Pill Was Pulled Off The Market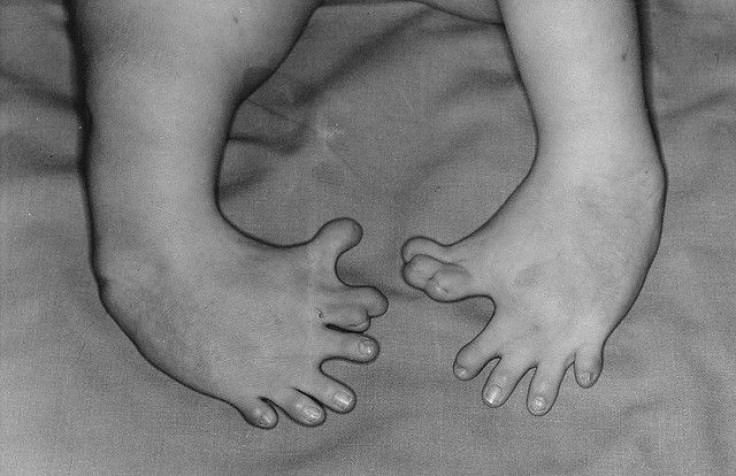 Pregnant women in the 1950s and 60s may have looked to the morning sickness drug thalidomide to ease symptoms. But for a drug that was meant to treat women during pregnancy, its side effects were horrific for their children; many of them were born with severe defects. Now, a half-century later, more than 100 Australian and New Zealand victims of the drug have won a class-action suit with the drug's British distributor Diageo, settling for 89 million Australian dollars ($81 million).
"This settlement will now see a group of people receive compensation, a result that goes some distance to finally addressing a very grave historic wrong," Peter Gordon, the lawyer of the suit's lead plaintiff, Lynette Rowe, said in a statement, according to Bloomberg. Rowe settled her claim in July 2012 before the suit went to trial. She was born in 1962 without arms or legs.
Diageo, which bought the now obsolete Distillers Co. (Biochemicals) in 1997, said at the time of Rowe's settlement that it would delay trial to make room for negotiations with the other victims involved in the law suit. In addition to the $81 million, Diageo will also pay about $5.9 million in legal fees, the victims' lawyer, Peter Gordon, said at Victoria State Supreme Court in Melbourne on Monday, according to The Telegraph. Meanwhile, another lawsuit against the drug's manufacturer, German pharmaceutical company, Grunenthal, will be dropped.
The National Institutes of Health's lengthy warning about thalidomide says that "even a single dose of thalidomide taken during pregnancy can cause severe birth defects or death of the unborn baby." While these defects included absent or poorly developed limbs, victims would go on to develop other health issues, such as congenital heart disease and malformations of the inner and outer ear, according to a study published in the journal Toxicological Sciences.
As many as 10,000 people throughout Europe, Australia, and Japan are victims of the drug, according to the study, and many have also sued. Just last month, 22 Spaniards born with disabilities sued Grunenthal and won 20,000 euros ($26,300) per percentage point of disability each one of them had, as recognized by Spain's Health Ministry. The British government also recognized and apologized to people affected by the drug. It agreed to pay a total of $31 million to victims in 2010, according to Al Jazeera.
Thalidomide was first introduced in 1957 by Grunenthal and marketed as a morning sickness drug. After thousands of children were born with defects, the drug was banned in many countries. It was later found to be effective in treating skin lesions caused by leprosy and multiple myeloma — a cancer of the blood — according to Mayo Clinic.
Published by Medicaldaily.com