Theranos Gains FDA Approval For Finger Prick Blood Test For Herpes Simplex 1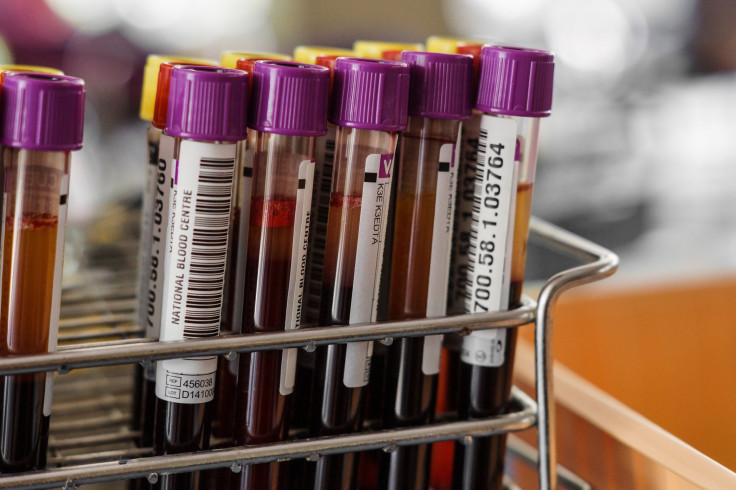 The Food and Drug Administration granted approval last week to startup Theranos's herpes simplex 1 blood test. The test costs exactly $9.07, the company stated in a press release, and is one of 153 tests currently available directly to consumers at 42 branches of Walgreens in Arizona and a single branch in California. Herpes simplex 1 is the virus that causes cold sores on the mouth and lips, while HSV-2 triggers genital sores.
"FDA review is a uniquely rigorous process we undertook voluntarily," Elizabeth Holmes, founder and CEO of the startup, stated in a press release, "because we remain deeply committed to ensuring that our systems and all of our laboratory developed tests are of the highest quality."
To gain this approval, Theranos provided information on its test systems and methods, its chemistry, its hardware, and its software to the FDA. This included data from a study of 818 participants, which demonstrated the system's accuracy using only a finger stick (as well as a traditional blood draw from a vein) as compared to a reference method. Participants of both sexes included a range of ages and ethnicities.
"By providing better access to a full range of testing, from common panels to specialized tests, Theranos seeks to provide individuals and their physicians with access to their health information faster, cheaper, less painfully, and otherwise more accessibly," the company stated in its comment to the FDA. While some believe the startup will change the current practice of health care, others view the startup more critically.
Disruptive or Helpful?
The name Theranos is an amalgam of the words "therapy" and "diagnosis." Its tests require just a few drops of blood — about 1/100th to 1/1,000th of the amount ordinarily required by blood tests. Licensed technicians use a patented finger-stick method that minimizes discomfort. Another key feature of the test is that Walgreens' wellness centers are open days, evenings, and weekends — convenient times for most people.
"We believe access to actionable health information is a basic human right," the company's website states.
In a forum discussion on the Student Doctor Network, critics take issue with the company's hyperbolic language as well as media representations of the company as "revolutionary." Commenters suggest the results of offered tests will require interpretation for patients, otherwise the information is meaningless and rather un-actionable. Others note that traditional labs have begun to offer similar services — quick turnaround and results posted online — that the company touts as new. Still others writing in the forum see the company as latest in a wave of disruptive technologies; in this case, a technology that may not provide a great deal of added value, while potentially shaking up an existing industry... for the worse.
Last year, Forbes reported the startup, founded in 2003, is valued at more than $9 billion.
Theranos has repeatedly stated its plans to expand throughout the nation. With as many as 90 percent of American adults having been exposed to the herpes simplex 1 virus, as reported by the University of Maryland Medical Center, Theranos is clearly swinging for the bleachers (or pandering, depending on your point of view) by soliciting approval from the FDA for this test before any other.
Published by Medicaldaily.com