Is There A Divorce Season? Study Finds Divorce Filings Rise After Winter And Summer Holidays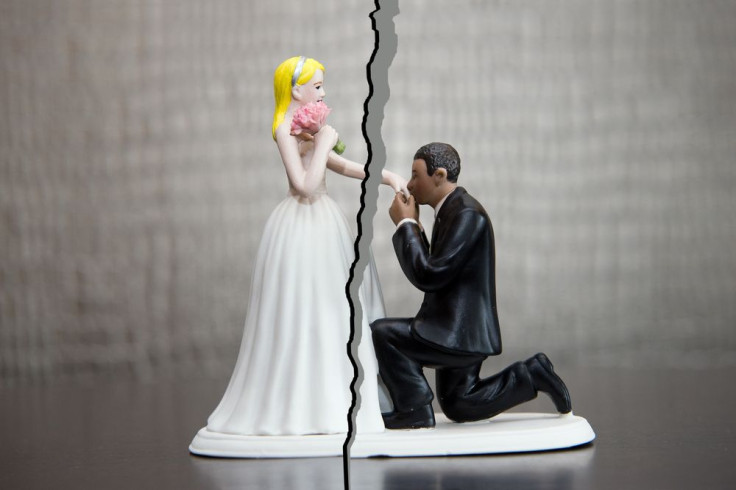 A new research from University of Washington sociologists has revealed that divorces are seasonal and occur mostly after winter and summer holidays. The researchers analyzed divorce filings in Washington state between 2001 and 2015 and found that they consistently spiked in March and August.
The researchers, associate sociology professor Julie Brines and doctoral candidate Brian Serafini, found that there is a seasonal, biannual pattern of filings for divorce. According to their research, divorce filings may be driven by a "domestic ritual" calendar governing family behavior. Brines and Serafini will present their research at the 111th Annual Meeting of the American Sociological Association (ASA) this week in Seattle.
"People tend to face the holidays with rising expectations, despite what disappointments they might have had in years past," Brines said in a press release Sunday. "They represent periods in the year when there's the anticipation or the opportunity for a new beginning, a new start, something different, a transition into a new period of life. It's like an optimism cycle, in a sense.
"They're very symbolically charged moments in time for the culture," he added.
While troubled couples see the holidays as a time to mend relationships, these holidays are also emotionally charged and stressful for many couples. According to the researchers, couples file for divorce during this time after the holidays don't live up to expectations because of a troubled marriage.
There is a spike in divorce filings in March, several months after the winter holidays, because couples need time to get finances in order, find an attorney and also get the strength together to take the decision to file for divorce, Brines said.
Although the same considerations apply in summer, Brines thinks the start of the school year may hasten the timing, at least for those with children. Suicides also tend to peak in spring, and some experts have said the longer days and increased activity elevates mood enough to motivate people to act. Brines wonders if similar forces are at play with divorce filings.
The latest findings are backed by reports posted on legal sites, including one on Avvo.com in 2014 that reported a 40 percent surge in the number of people searching for divorce lawyers in the weeks leading up to Valentine's Day. Legal information site FindLaw.com in 2012 conducted an analysis of divorce filings and searches and found that March had the highest number of divorce filings and searches. The survey also found a 50 percent increase in searches for divorce and related terms like "family law" or "child custody" between December and January.
Published by Medicaldaily.com