'There Is Still Hope': Breast Cancer Walk Unites Community, Survivors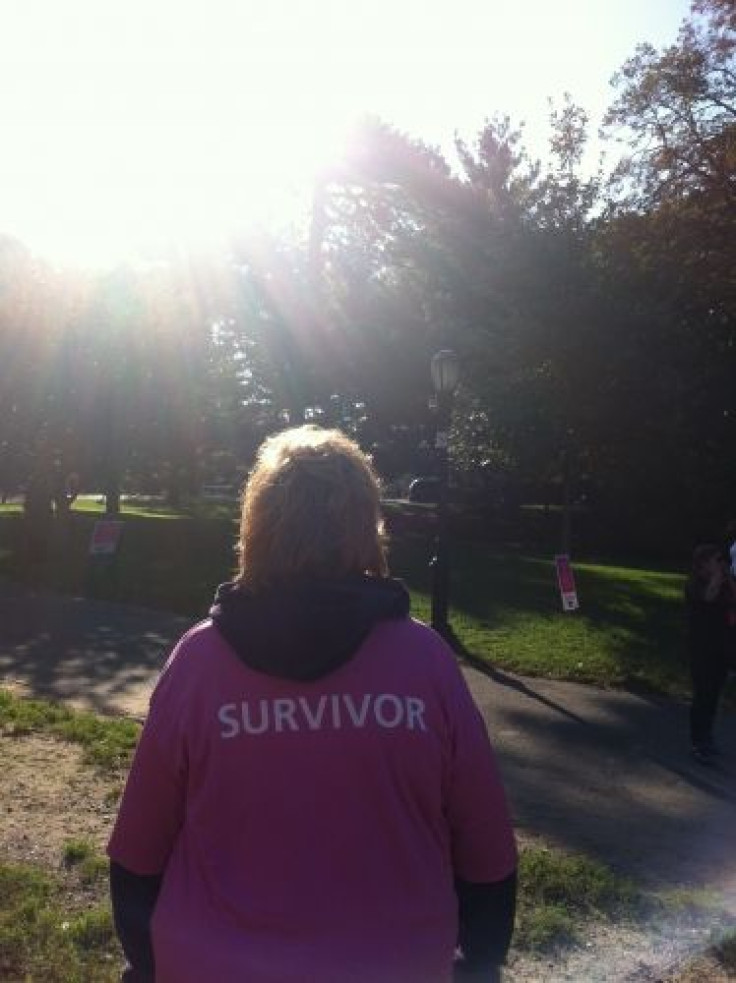 The American Cancer Society announced that nearly $10 million was raised at its series of Making Strides Against Breast Cancer walk in New York.
More than 156,700 dedicated community members participated in seven inspirational 5k walks to honor and celebrate breast cancer survivors, educate people about the disease, and raise funds and awareness to make strides towards breast cancer. The total raised was $9.882 million, the ACS said Sunday.
Funds raised help the Society teach about the steps needed to catch cancer breast cancer early or in some cases prevent it, help people get well after a cancer diagnosis, and find cures through investment in groundbreaking research.
"The goal of these walks is to increase awareness and funds for the fight against breast cancer- awareness about the lifesaving importance of mammography, and funds for American Cancer Society patient service programs and research," said ACS spokeswoman Ashley Engelmann.
"We want to help people without breast cancer stay well, help those with breast cancer get well, we want to find cures, and fight back against this disease."
The walks took place in:
Borough Park, Brooklyn, raising $1,070,000 with 27,000 walkers.
Central Park, New York, raising $2,650,000 with 35,000 walkers.
Clove Lakes Park, Staten Island, raising $610,000 with 5,700 walkers.
Orchard Beach, Bronx, raising $450,000 with 9,000 walkers.
Flushing Meadows-Corona Park, Queens, raising $877,151 with 10,000 walkers
Jones Beach State Park, Long Island, raising $2,900,000 with 55,000 walkers.
Manhattanville College, Westchester, raising $1,325,000 with 15,000 walkers.
Many companies and organizations that volunteered, walked, and raised funds.
"This walk is great for members to come together, to give a helping hand, to raise money, and to show cancer patients that there is still hope," said Kate Meckler, a union communications director for UFCW Local 342.
"It touches everybody and it's great to give back, this year our local raised more than $16,000, and we hope to raise even more by next year," she said.
According to the American Cancer Society, more than 232,620 women in the United States will be diagnosed with invasive breast cancer this year and more than 40,000 will die from the disease.
"These walks give hope to cancer patients, they raise money to find cures, they teach people to be aware and find cancer early, they help people by being there for them, and they give survivors a chance to give back," said 22-year breast cancer survivor, Dorothy Providence.
"I'm here because I want to touch someone's life, I want them to see what I have been through and see that I'm still here, smiling and as happy as can be," she added.
Providence didn't know she had breast cancer until after one of her breast was removed.
"I thought I had a lump from my period, that's all," she said.
"The doctor told me they were going to put me under and if it was breast cancer then they would have to remove my breast, but I was in-denial," she added.
Providence woke up a few days later and realized that the lump was indeed breast cancer as she was missing a breast.
"I was shocked, but it didn't change me…I'm still me," she said.
Lilliana Bernard, 13-year survivor of breast cancer said she was also in-denial. She says she could have caught it in stage one but because she refused to believe it she caught it in stage 2.
"I want to let everyone know that if they feel something they need to get it checked, no matter what they may think it is," said Bernard.
"I thought it was a pimple," she added.
Bernard was advised by her gynecologist to get a mammography but she didn't think it was serious.
"At the time that I had to remove my breast I had a 2 year old, I didn't care what I looked like…I just wanted to get it out and go home to my baby," said Bernard.
"Be aware and check yourself daily!" said Bernard, as she raised her voice.
Andre Johannes, five-month survivor of prostate cancer, gave some advice to prevent cancer and for those who already have it.
"Exercise daily, eat less carbohydrates, less sugars, less fried foods, stay away from processed foods, eat more fruits and vegetables, and take a lot of vitamin D," said Johannes.
"Most of all, have faith…Always have faith," he added.
Published by Medicaldaily.com