There's a Drug That Could Prevent 100,000 Trauma Deaths Per Year, So Why Aren't We Using It? [Video]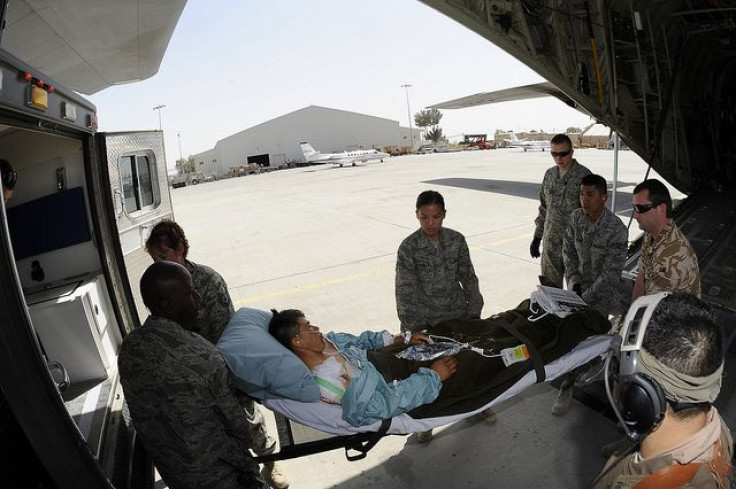 How would you react if you had a lethal condition that killed more people last year than HIV/AIDs, malaria, and tuberculosis combined, but doctors opted to not give you a treatment that could save your life?
That's the present and very real scenario for bleeding trauma victims worldwide and the drug tranexamic acid (TXA), as explained by Professor Ian Roberts of the London School of Hygiene and Tropical Medicine and 19 other health specialists in today's issue of the British Medical Journal.
According to Roberts and his colleagues, TXA reduces the risk of bleeding to death by 33 percent - up to 100,000 people worldwide - if given within the first three hours of trauma. This property could make it an invaluable tool for preventing mortality on the battlefield and during surgical operations.
Despite the WHO naming TXA an essential medicine for treating trauma in 2008, emergency health professionals across the globe have been slow to adopt its general use for trauma patients, according to the panel. It took two years for the U.K. National Health Service to use the drug on a large scale.
"Implementation efforts by organisations from which we would expect health policy leadership — WHO, the UN, World Bank, and UNICEF — have been limp or absent," write the authors.
Originally used to treat women with heavy periods or after blood transfusions, TXA is a powerful clotting agent that reduces excessive bleeding.
TXA is easier to distribute than and costs a fraction of the current treatment for trauma — blood transfusions — meaning it could save millions of dollars in healthcare costs and be a suitable option for treatment in developing nations.
One concern that hesitant doctors may have is that TXA is too potent and could lead to unexpected blood clots, known as thrombosis, which can also be deadly. But in a 20,000 patient study conducted by Roberts and other members of the panel, called the CRASH-2 trial, thrombosis was not elevated in trauma victims treated with TXA.
"The CRASH-2 trial was funded by UK taxpayers, and UK taxpayers have been the first to benefit. However, the trial was possible only because hundreds of doctors and nurses in 40 countries worked together in the interests of patients everywhere to recruit the 20,211 patients, 3,076 of whom died," concluded the panel.
"The trial turned private tragedy into a public good, and this must now be used to inform global policy."
Source: Alvarado JC, Dewan Y, Elsayed HF et al. Tranexamic acid in trauma: we need stronger global health policy. BMJ. 2013.
Published by Medicaldaily.com