These 4 Gruesome Ways To Die At Home Are Not Uncommon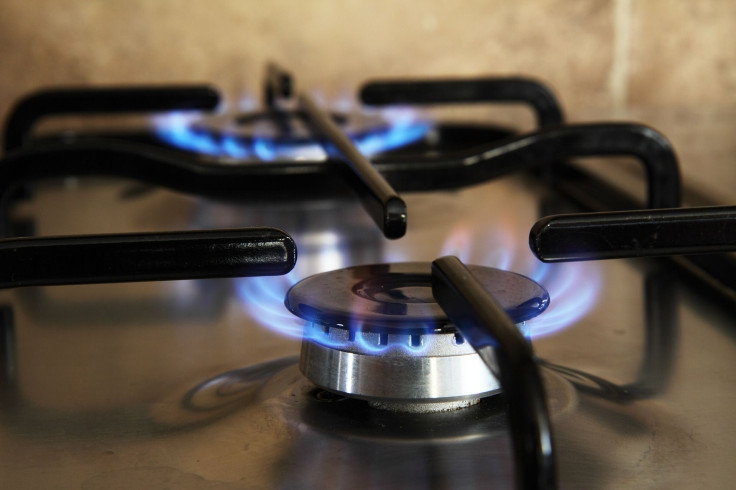 Many people who die at home succumb to medical maladies like heart attacks or to other natural causes. Some of them go to sleep one night and never wake up. Then there are the people who die in their house or apartment under horrific circumstances, like being crushed or banging their heads. Those scenarios are not as uncommon as you might think.
Death by garage door
Earlier this year in England, a woman who was visiting a friend at a Cambridge apartment died when she got caught in an automatic garage door — but not before neighbors heard her screaming, The Daily Express reported. "They saw the woman's feet hanging off the ground," the newspaper said.
"We were outside and we heard a crash, we thought it was an explosion," one woman told the Daily Express. "Then we saw this woman crying her eyes out and after that there were ambulances, police and firefighters everywhere."
It was not an isolated incident. New Jersey news site NJ.com described a scene last year in which a 55-year-old man in Trenton was pinned under a garage door and then suffocated before being found by a resident of the house. His was originally labeled as suspicious but later ruled an accident.
Falling furniture
Small children can fall prey to tumbling bookcases and dressers and be fatally crushed underneath them. Over the summer, Fox News reported an Ikea recall of almost 30 million pieces of furniture because of their tendency to tip over if not properly anchored to a wall, causing an "entrapment hazard that can result in death or injuries to children," said a statement by the Swedish furniture company, according to Fox. The news organization said over the last few decades six children were killed and more were injured in such scenarios.
In a separate case in August, a toddler in Victoria, Australia, died after a bookcase fell on him, The Daily Mail said. His grandfather told the publication that he couldn't bear looking at the bookshelf. "He just happened to be sitting on the floor and this thing fell down from the wall," said the grandfather, the paper reported. "It was just a bookshelf with doors on it. I don't want to look at that thing, so I'm going to knock it apart and burn it."
Electrocution
Getting anywhere near power lines that run over residential areas can be deadly. Tucson News Now said this month that a man at a mobile home park was trying to prop up what may have been a television antenna when he touched it to a power line and was fatally electrocuted. "People in the area reported a loud explosion and power outage," the news outlet reported.
It sounds like an easily avoidable and rare event, but it does occur from time to time — mostly to people doing work on a home rather than residents themselves. In the case last July of a father and son in Lynchburg, Virginia, they were working on a home's chimney when their ladder touched a power line, the News Advance reported. They were declared dead at the scene.
There was also a situation in Australia that killed a man doing work at his parents' home and injured an ambulance paramedic who responded to the scene. The Gold Coast Bulletin said in April that the deceased had likely cut a live wire he thought had been turned off and the responder was shocked while trying to get to the man.
Gas explosion
There's not much someone can do to prevent a gas leak in their home, and that's part of what makes this way to die so terrifying. If a home fills with gas, unbeknownst to the owner, it takes just a single spark, like the kind that comes from opening a light switch, to blow up the entire house. In Queens a few years ago, an explosion turned a home to ash, killing the woman inside, and lit three neighboring homes on fire, according to a New York Times report. New York City utility Con Edison told the newspaper that workers had been sent to the site based upon a report of a gas odor in the street. "About 30 minutes after the crew arrived, a worker lifted a manhole cover in front of 80-49 260th Street, and the home at 80-50 simultaneously exploded, fire officials said," said the Times.
A year before that incident, the New York Times reported, a man in Flushing, Queens, tried to light the pilot on his stove right after Con Edison had restored gas service to his apartment building. The explosion killed him and badly burned his 2-year-old daughter.
Published by Medicaldaily.com