Thin People With A Spare Tire Are Worse Off Than Obese In Mortality Risk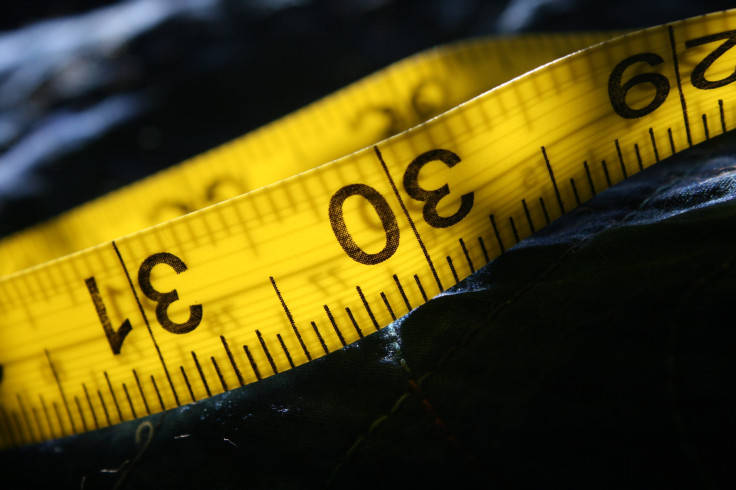 The fat around our waists may foretell our fate more accurately than our overall body mass index (BMI). At least, that's the conclusion reached by new research published Tuesday in the Annals of Internal Medicine.
Analyzing data taken from the third version of the National Health and Nutrition Examination Survey (NHANES III) , the researchers found that supposedly skinny adults with elevated levels of abdominal fat had a greater risk of mortality than overweight or obese individuals whose fat was distributed normally across their body. These skinny spare tires were also considered the worst off in terms of longterm survival compared to anyone else.
The Skinny Fat
While excess body fat is tied to a myriad of health concerns, abdominal fat is believed to be especially worrisome in part because it triggers systemic inflammation throughout the body, which then leads to greater stress on the heart and elsewhere. Too much belly fat is labeled central obesity.
Also affectionately called love handles or beer gut, central obesity is increasingly being recognized as a better indicator of health than BMI, which can occasionally mischaracterize a particularly muscular or tall person as overweight or obese. For instance, a 2014 study in BMJ Open found that central obesity was a better predictor of cardiovascular disease (CVD) risk in women than BMI, validating previous research.
Solely using BMI as a health measure can also miss people who appear seemingly skinny but who carry excess white and visceral fat around their waist. As Medical Daily reported this May, researchers who used a test of central obesity known as waist to height ratio (WHtR) on a sample of 3,000 adults found that a third of the normal-weight individuals had levels of belly fat that placed them at higher risk of CVD. A 2013 study, echoing the present research, found that WHtR predicted life expectancy better than BMI. This current study, however, is the first to compare the survival rates of so-called normal-weight individuals with central obesity to other BMI groups.
BMI and central obesity can correlate with one another, such that a fair percentage of people who are categorized as obese according to their BMI also have unhealthy levels of abdominal fat, but dismissing the skinny fat or "apple-shaped" segment of the population as an at-risk group only does the latter a disservice and perpetuates an unfounded stigma of overweight and obese individuals being especially unhealthy.
In this latest study, for example, the researchers found that skinny fat people had twice the mortality risk than those who were classified as overweight and obese via BMI but no central obesity. In normal-weight men with central obesity (defined here as a waist-to-hip ratio over 1), their mortality risk was noticably higher than even obese men who also had central obesity. Obese women with central obesity on the other hand had a slightly higher mortality risk than normal-weight women with central obesity. In addition to excess visceral fat, which has been tied to insulin resistance and other CVD risk factors, the authors speculate that central obesity may indicate poor metabolism — a health concern that might be missed by only looking at BMI since the authors found that "BMI was only weakly correlated with WHR,"
It's for that reason that the researchers advocate that these individuals and their health risks not be ignored by medical professionals. "Our findings suggest that persons with normal-weight central obesity may represent an important target population for lifestyle modification and other preventive strategies," they concluded. "Future studies should focus on identifying factors associated with the development of normal-weight central obesity and better understanding the effect of normal-weight central obesity on health outcomes."
Source: Sahakyan K, Somers V, Rodriguez-Escudero J, et al. Normal-Weight Central Obesity: Implications for Total and Cardiovascular Mortality. Annals of Internal Medicine. 2015.
Published by Medicaldaily.com