Third-hand Smoke Causes DNA Damage; Health Effects May Be As Serious As First And Second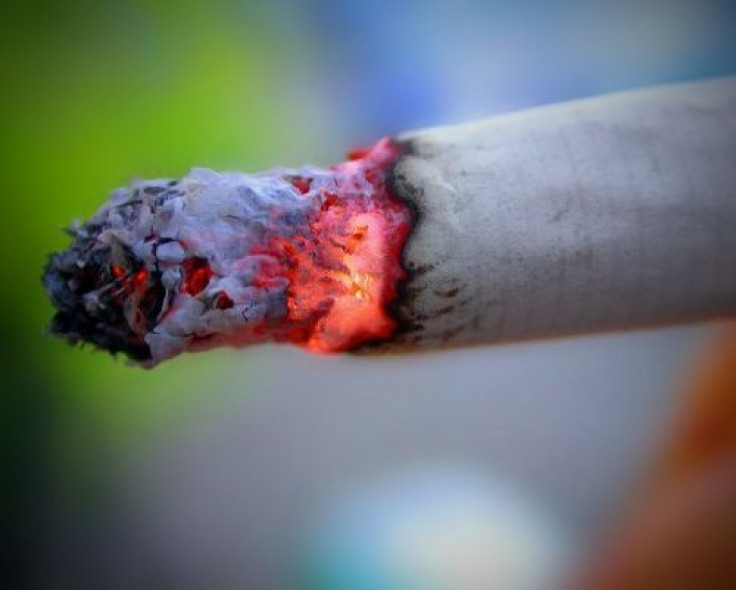 In recent years the health concern surrounding third-hand smoke has become a significantly important issue. New research suggests the noxious residue left over from second-hand cigarette smoke could cause untold damage to our DNA makeup.
The heath risks involved with third-hand smoke are particularly hazardous because of how long its residue can take to leave a household. Signs of nicotine contamination have remained in the apartment of a smoker long after they stopped living there and attempts to clean the area were carried out. For example, one recent study showed that third-hand smoke could pose a danger to guests even in non-smoking hotel rooms. But the exact mechanisms for why third-hand smoke was dangerous remains unclear.
"Until this study, the toxicity of third-hand smoke has not been well understood," said the study's lead researcher, Bo Hang, a biochemist in the Life Sciences Division of Berkeley Lab.
Hang and his colleagues at the California Consortium on the Health Effects of Thirdhand Smoke used two techniques to quantify and analyze DNA damage in humans known the Comet assay and the long amplicon-qPCR assay. Their analysis determined that exposure to third-hand smoke led to both the deteriorating of DNA strands and the oxidation of DNA. This in turn led to genotoxicity, which has been linked to various diseases including types of cancer.
"This is the very first study to find that third-hand smoke is mutagenic," said Hang's co-author and fellow scientist from the Berkeley Lab, Lara Gundel. "Tobacco-specific nitrosamines, some of the chemical compounds in thirdhand smoke, are among the most potent carcinogens there are. They stay on surfaces, and when those surfaces are clothing or carpets, the danger to children is especially serious."
A subsequent examination of thirdhand smoke residue introduced to actual human DNA found that chronic exposure led to more harmful exposure over time. The research team accredited this to higher concentrations building up as more smoke is introduced.
"Ultimately, knowledge of the mechanisms by which thirdhand smoke exposure increases the chance of disease development in exposed individuals should lead to new strategies for prevention," the authors concluded.
Source: Sarker A, Sleiman M, Gundel L, Hang B, Destaillats H. "Thirdhand smoke causes DNA damage in human cells." Mutagenesis. 2012
Published by Medicaldaily.com