Third of Malaria Drugs "Fake" in Asia, Africa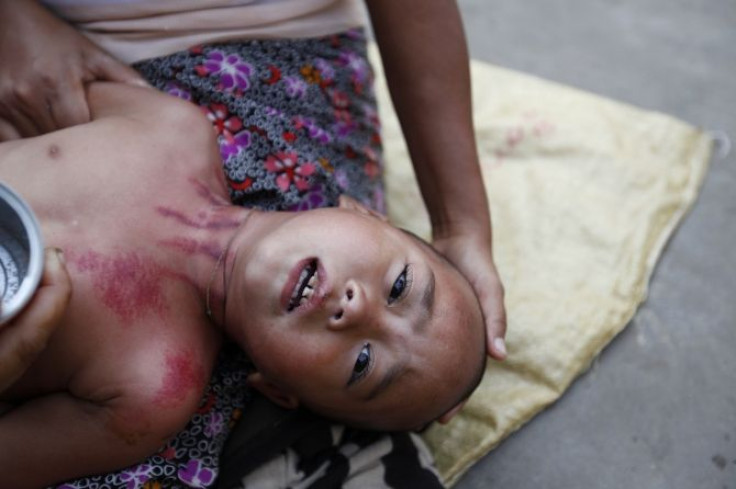 Fake or poor quality drugs to cure malaria have increased in Southeast Asia and Africa and in turn have led to drug resistance in these regions, a new National Institutes of Health (NIH) study says.
"Poor quality antimalarial drugs are very likely to jeopardize the unprecedented progress and investments in control and elimination of malaria made in the past decade," said Dr. Joel Breman, a co-author of the paper.
Since 2000, deaths due to malaria have fallen by 25 percent in the world and by 33 percent in Africa.
Almost one third of malaria drugs in 7 countries of Southeast Asia failed chemical tests and were found to be either fake or incorrectly packaged drugs. Some 1,437 samples of malaria drugs were collected for this study.
Similarly, in 21 countries of Sub-Saharan Africa, some 36 percent of drugs were fake and over a third of the 2,634 drug samples failed chemical tests.
"These findings are a wakeup call demanding a series of interventions to better define and eliminate both criminal production and poor manufacturing of antimalarial drugs," Breman stated.
Many samples in the study had little or no active ingredient present. Previous studies have shown that many drugs in parts of Southeast Asia, especially those that treat malaria, are counterfeit drugs.
An estimated one percent of drugs available in developed countries are counterfeit compared to 10 percent of fake drugs in developing countries.
"Fakes containing subtherapeutic amounts of artesunate could also result in the emergence and spread of resistance to the artemisinin drugs, shortening the useful life of these vital medicines", write Paul Newton and colleagues in an article published in PLoS ONE in 2006.
Another study on counterfeit anti-malarial drugs in Southeast Asia published in 2004 says that over half of the study samples did not contain any active ingredient. The packaging of the drugs made it difficult to distinguish them from genuine drugs.
"Between 655,000 and 1.2 million people die every year from Plasmodium falciparum infection," said Gaurvika Nayyar, lead researcher of the study, reports BBC.
"Much of this morbidity and mortality could be avoided if drugs available to patients were efficacious, high quality, and used correctly," he added.
The present study was published on May 22 in The Lancet.
Published by Medicaldaily.com