'Thirdhand Smoking' Poses Danger To Guests In Non-Smoking Hotel Rooms, Study Claims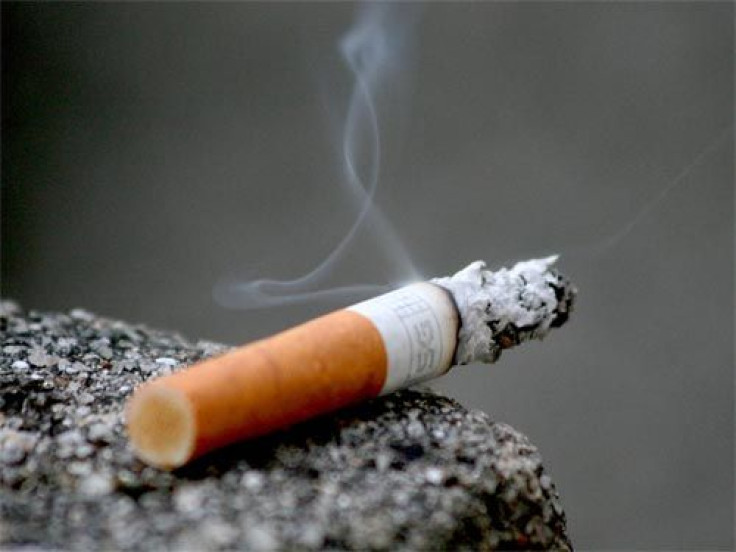 Partial smoking bans in hotels fail to protect guests from carcinogens that may waft through ventilation systems and linger on surfaces for weeks and months, a new study claims.
With the dangers of secondhand smoke well-known, the public remains largely ignorant of so-called "third-hand smoke," the long-term pollution of indoor environments — with carpets, furniture, curtains, mattresses, wallpaper, and even drywall becoming reservoirs of tobacco toxicants long after the last cigarette has been extinguished.
Researchers from San Diego State University in April 2009 visited 600 randomly selected hotel rooms in San Diego County, CA, running from "budget small to mid-scale large." The sampling included 30 hotels that did not ban smoking at all, which ranged in quality from budget to mid-scale. The researchers analyzed surfaces and air for tobacco smoke pollutants such as nicotine and 3-ethynylpyridine, with research assistants staying overnight and providing urine and finger-swipe samples testing for other known tobacco carcinogens.
In comparison to hotels that completely ban smoking, tobacco carcinogens found on surfaces and in the air were higher in smoking and non-smoking rooms alike, with hallways outside of smoking rooms showing higher levels too. In hotels that allowed smoking in designated rooms, research assistants who stayed overnight in both types of room showed elevated levels of nicotine from finger swipes as well as cotinine from urine samples.
"[T]hese research finds suggest that the existing smoke-free exemptions in California hotels make it virtually impossible to protect a non-smoking guest who stays in a designated smoking room from tobacco smoke exposure-even if no one smokes during their stay," the authors wrote. "This is because smoking hotel rooms become reservoirs of tobacco, smoke toxicants that accumulate in carpets, dust, upholstery, mattresses, curtains and furniture, penetrate wallpaper and paint, and are even stored in drywall."
The researchers concluded that exemptions in law for smoking in hotel rooms make it hard to protect guests who prefer non-smoking rooms, since "tobacco smoke cannot be confined to a hotel room but may spread to adjacent and more distant non-smoking rooms, hallways, ventilation systems, windows and utility ducts."
Previous research demonstrates the carcinogenic dangers of third-hand smoke in private homes, such as apartment buildings, and cars, as well as controlled laboratory environments. Published in the journal Tobacco Control, the study is the first to examine the effects of environmental pollution from smoking in hotel rooms, a situation many guests cannot control.
Researchers said exemptions in California law for smoking-designated rooms "make it virtually impossible to protect a non-smoking guest who stays in a designated smoking room from tobacco smoke exposure - even if no one smokes during their stay." Likewise, guests who stay in rooms designated as nonsmoking are exposed to pollutants from smoke particles that spread throughout a building.
While 30 states ban smoking in bars and restaurants, only Indiana, Michigan, North Dakota, Vermont, and Wisconsin prohibit smoking in all hotel and motel rooms, with all other states allowing smoking in designated rooms. States, including California, that prohibit workplace smoking exempt hotels, with the Golden State permitting smoking in up to 65 percent of the rooms in hotels and motels and up to half of the lobby and meeting space within hotels, with the exception of functions involving food and beverage service.
In 2006, Westin became the first major hotel chain to ban smoking in all of their properties throughout the United States and Canada, soon followed by Marriott, Walt Disney, Sheraton, Wyndham Hotels and Resorts, and Comfort Suites. However, Hilton, InterContinental Hotel Group, and Starwood still only ban smoking partially in their properties.

Matt GE, et al. Tobacco Control. 2013;0:1-9. doi:10.1136. Accessed May 13, 2013.
Published by Medicaldaily.com