Thousands of Doctors and Nurses Go on Strike in Portugal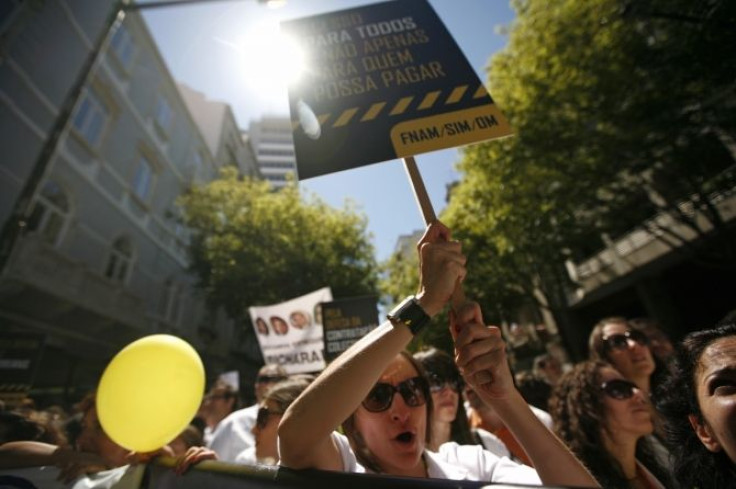 With Europe's struggling economy, many countries that have been on the receiving end of bailout money have enacted very unpopular measures in favor of austerity. Austerity has received a backlash in Greece and in France, and Portugal has recently joined the calls against such measures. Thousands of doctors and nurses have gone on strike in response to budget cuts.
Austerity is an economic policy where a country tries to cut its deficit by reducing spending for benefits or public services. Portugal has enacted this policy by trying to limit overtime pay as well as several changes to the health care policies.
In May, Portugal pledged to reduce its deficit by 78 billion euros, or $95.6 billion dollars, in return for bailout money from the European Union (EU) and the International Monetary Fund (IMF). It has since taken great pains to make good on that promise, and the EU and the IMF have praised the country for its efforts. But Portugal has also run into trouble in its attempts to cut costs: a court ruled an effort to limit overtime pay of government workers on holidays and weekends as unconstitutional.
Some measures, like Portugal's attempt to raise prescription prices and the use of private companies to provide public services, have been lambasted by unions. In response, doctors and nurses have gone on strike. The Public Health Ministry has warned that as many as 4,500 operations and 400,000 appointments will be affected.
The unions say that the measures will disproportionately affect the country's poorest. They also complain that some doctors are working an extreme amount of hours.
The strike was announced last month, and many hospitals have been rescheduling appointments in advance.
Mario Jorge Neves, the head of the country's National Federation of Doctors, says that he believes that the strike will be an extraordinary success. Carlos Braga, spokesman for a patients' right organization located in Lisbon, said the amount of people who could not afford health care was rising.
The strike, which began Wednesday, is set to last 48 hours and will not affect emergency services.
Unemployment in Portugal is at a record high, at 15.5 percent, and many people have seen a sharp reduction in income.
Published by Medicaldaily.com