Three High Tech Tools To Test STDs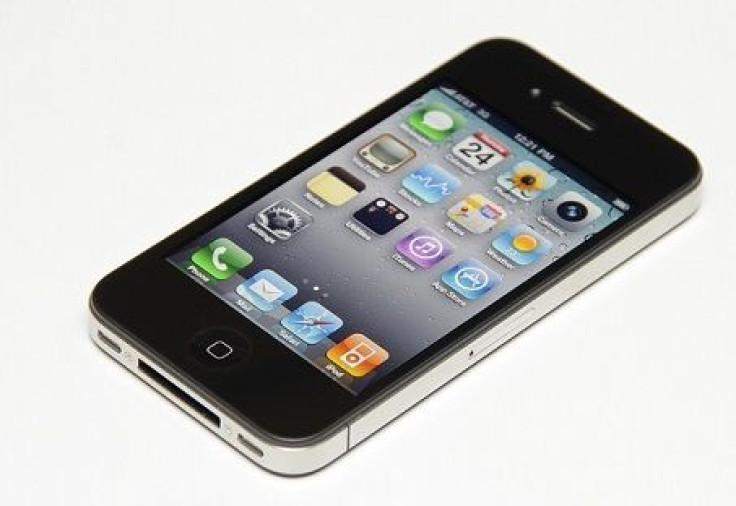 New Stats on STIs
The Centers for Disease Control and Prevention (CDC) estimates that there are more than 110 million sexually transmitted infections (STIs) among men and women in the United States, including both new and existing infections.
And, according to CDC, about 20 million new STIs are reported annually in the United States. This significantly costs the American health care system, as treating eight of the most common STIs totals to about $15.6 billion in a year.
Considering the Consequences
Young people (ages 15 to 24) account for approximately half of all STI cases. While most STIs won't cause harm, some do have the potential for serious risk to health, especially if left undiagnosed. And, too frequently, many STIs do go undetected because they often don't present symptoms.
For instance, HPV (human papillomavirus) is the most common STI. The vast majority (90 percent) of HPV infections will go away on their own within two years without causing harm. But some HPV infections could potentially lead to serious disease, including cervical cancer.
While the consequences of untreated STIs are typically worse for young women, new data from CDC reveals that the annual number of new infections is generally equal between young women (51 percent) and young men (49 percent).
High Tech Tools
Technology now offers up innovative tools for adults and teens to check for STDs and stay healthy. Considering that increasingly tech-savvy teens account for half of STI cases, high-tech STD prevention tools may help them make better decisions about their sexual partners.
From the convenience of your cell phone, you can text and share STD test results with potential partners, e-mail former partners anonymously to inform them they should get tested, and download an app to get a doctor's advice if you think you might have an STD.
Learn more about three new high tech STD-prevention tools.
1. Qpid.me
"Spread the love, nothing else." So the slogan goes, on the Qpid.me website.
"It's a modern, flirtatious version of 'I'll show you mine, if you show me yours,'" said Ramin Bastani, founder of the company.
At Qpid.me, a free website, users can text and share their verified STD results with potential partners. The idea behind the site is to empower users to make more informed sexual health decisions, and to be savvy about their own health as well as their partner's.
You can share verified test results for HIV, chlamydia, gonorrhea, and syphilis, and the status comes directly from your health care provider. The results show when the test was done and includes a disclaimer that notes the user may have had sex since then.
"We enable you to privately share your STD status however you choose," states the Qpid.me site. "We believe that sharing is a good thing and that it can lead to better sexual health decisions, more (safe) sex and fewer STDs."
2. STDTriage
If you're concerned that you might have an STD, the STDTriage app or web form lets you take a pic of a worrisome skin problem and anonymously notify a licensed dermatologist. For about $40, you can submit your image for review and expect a response within a day or less. Average response time is six hours.
How it works: Take a snapshot of your skin problem. Upload the image. Provide a brief description of your skin condition (location and duration of the problem, plus any other informations like gender and age).
Developed in 2008 by the team at iDoc24, a tele-dermatology company founded in Stockholm, Sweden by Dr. Alexander Börve, the original focus was on general skin problems (rashes, lesions, early detection of skin cancer). The team began to notice, however, that many cases were of "intimate or embarrassing" skin problems, due to the anonymity factor. So, STDTriage was born.
Approximately 70 percent of cases submitted to STDTriage are unlikely to be STDs, according to the site. STDTriage is not a diagnostic service, nor is it intended to substitute the patient-doctor relationship. It exists to quickly respond to patients and help them get the right level of sexual health care.
Results include information about what the user may be experiencing, plus recommendations for treatment, including when to see a dermatologist or visit an STD clinic to confirm the diagnosis.
3. Sotheycanknow.org
"Let your partners know they should get tested," advocates the website.
Launched in 2012, sotheycanknow.org is a U.S.-based service that allows users to send anonymous messages to former partners - via email, text, or anonymous e-card - that they may have been exposed to STDs.
So They Can Know is a project of Sexual Health Innovations (a non-profit organization dedicated to using technology to improve sexual health and wellbeing). It is funded through private donations; the website was designed and developed by volunteers. The site aims to present sexual health information in the most useful way for anyone who has questions about STDs.
In addition to the opportunity to send anonymous messages about STD information, the site provides STD information (overviews, and test and treatment information) as well as other resources about sexual health.
"Although we recognize that this is not the preferred form of partner notification," the website states, "we hope that this site will help fill in the gaps when people are unable or unwilling to notify their partners some other way."
Published by Medicaldaily.com