Three Missing Women Found Alive: Amanda Berry, Gina DeJesus, And Michelle Knight In 'Good Health'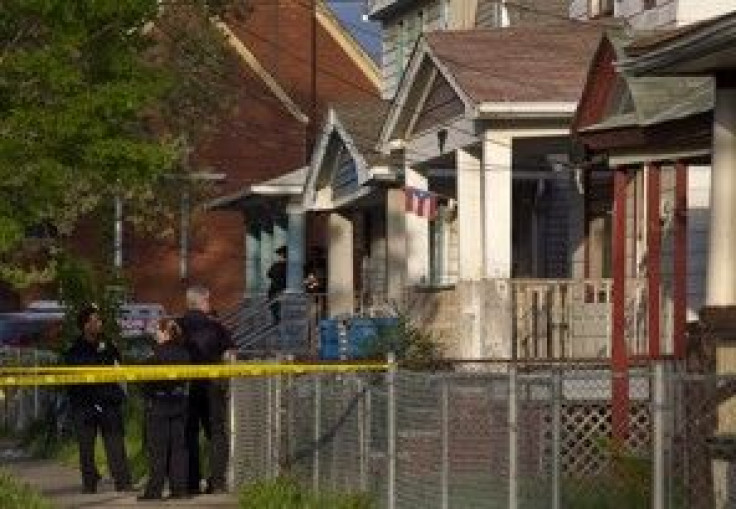 Amanda Berry, a young woman who made the news nearly 10 years ago when she went missing in Ohio, is in "good health" after escaping her captors Monday night and placing a frantic call to 9-1-1 that led herself and two others to be reunited with their families.
"I've been kidnapped, and I've been missing for 10 years," Berry, who had been missing since she was 16-years-old, told the 9-1-1 dispatcher. "And I'm here. I'm free now."
Berry, along with Gina DeJesus and Michelle Knight, were all kidnapped between 2002 and 2004 when they were in their teens and early twenties. While police have not released the names of the suspected kidnappers, they did say that three brothers were arrested in connection with the crime.
The women were found in a residential area south of downtown Cleveland, just a few miles away from where they each disappeared.
All three women were taken to Metro Health Medical Center in Cleveland. In a brief press conference, Dr. Gerald Maloney said very little of the women's health, only that the hospital is "assessing their needs, and the appropriate specialists are evaluating them as well."
Published by Medicaldaily.com