Tinder Hookup Ends In Herpes Transmission: Man Looks To Sue Woman He Met On Dating App Over STD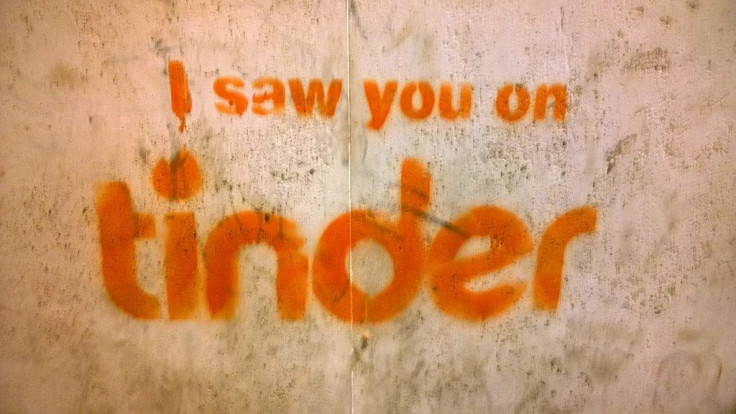 Dating apps, like Tinder and Grindr, were recently forced to go on the defensive after public health officials took out billboards that shamed the sites for spreading sexually transmitted diseases (STDs). Now a man in Las Vegas, who's only identified as John Doe, has filed a lawsuit against a woman he met on Tinder. He claims she knowingly gave him genital herpes, and will be seeking at least $10,000 in punitive damages on top of attorney's fees.
"If you go on the Internet and look for intimacy, this is the risk you're running," Charles Prince, president of the dating agency Vegas Matchmakers, told the Las Vegas Review-Journal. "You're not building a real relationship with someone who's going to be honest with you. Each person is looking just to satisfy individual needs and desires."
According to court documents, Doe matched with a female Hollywood producer on the dating site Tinder and subsequently met up at her home in Beverly Hills, Calif. Before having sex, Doe claims he informed her that he is a germophobe and asked if she had a condom. She assured him she was clean and that she was a "good Jewish mother." However, two days after the two had unprotected sex for the second time she remembered she was not, in fact, "clean."
Doe said he received a call from the woman a little over a week into their "brief relationship," in which she said she had experienced a herpes outbreak that morning. She went on to confirm she had lied about not having genital herpes and that she had contracted it from her husband over 20 years ago. Later in a text message the woman said she "had no words" for not telling him, and that she was under the impression herpes could only be transmitted during an outbreak.
She also claimed to have had it for over 20 years.
"On her end of the scale, she should have been honest, but his decision to pursue instant gratification is going to affect him the rest of his life," Prince added. "They both went on the site, they both knew what they were getting into; they were looking for a quick night of fun, a good time. Now he's paying the price and he doesn't like it."
While herpes infections do stay in the body indefinitely, the number of outbreaks a person experiences tends to decrease over time, according to the Centers for Disease Control and Prevention (CDC). The World Health Organization (WHO) recently announced two-thirds of the world's population under 50 has the herpes virus. Many people with either herpes simplex virus 1 (HSV-1) or herpes simplex virus (HSV-2) are asymptomatic or have mild symptoms that go unnoticed.
Published by Medicaldaily.com