Tinder No Longer On The Defensive, Adds STD Testing Locator To Its App And Website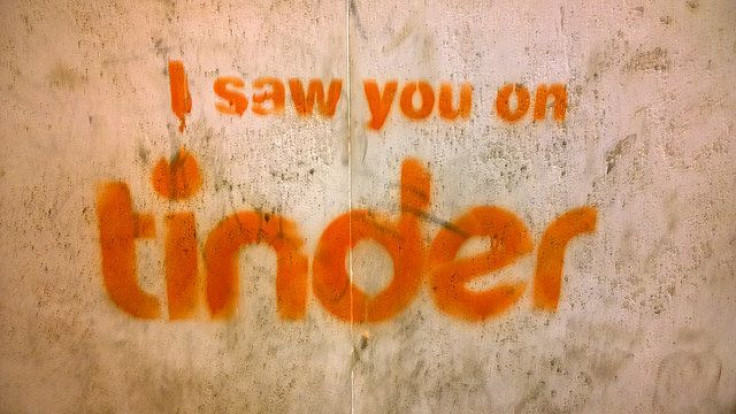 The cold war between Tinder and the AIDS Healthcare Foundation (AHF) is over, and it's looking to be a victory for everyone involved, especially the public.
This Thursday, Tinder added a new "Health Safety" section onto its website proper, offering a series of simple tips on how best to have safe sex, as well as a link to a free locator for nearby STD testing clinics maintained by California-based company Healthvana. For app users, the locator can be found on its setting tab. In exchange, the AHF will take down the series of billboards and ads it placed online and across Los Angeles and New York City that not-so-obliquely connected Tinder and Grindr to the documented rise of STD rates in recent years.
"Tinder is proud to empower millions of users to create relationships," said Dr. Jessica Carbino, Lead Sociologist at Tinder, in a statement. "An important aspect of any healthy relationship – whether formed on Tinder or otherwise – is ensuring sexual health and safety. We'd be delighted to see other major social networks follow in our footsteps in educating the public."
When the ads first launched last September, Tinder saw fit to issue a cease-and-desist letter to the AHF and Grindr stopped allowing all AHF ads to be placed on their app. It now seems that the organizations have been in negotiations ever since trying to repair their relationship. Healthvana, a "cloud-based technology platform," has previously partnered with the AHF to create an app that allows users to have direct access to their STD test results from a lab.
"Staying healthy in today's dating world means getting tested regularly, practicing safe sex and having honest conversations about your HIV and STD status. Healthvana empowers people with actionable health information at their fingertips so they can make better decisions. We already have hundreds of thousands of people using our testing locator to find free, quick and confidential testing at sexual health clinics near them" said Ramin Bastani, CEO of Healthvana, in the same press release.
Though the link between Tinder's popularity and the increase in STD rates is more speculative than the AHF claims it is, spreading the message about safe sex and better communication between partners surely can't hurt.
Published by Medicaldaily.com