Tiny Albanian Village Lazarat, Europe's 'Marijuana Capital,' Defends Its Booming Cannabis Business From Police Raid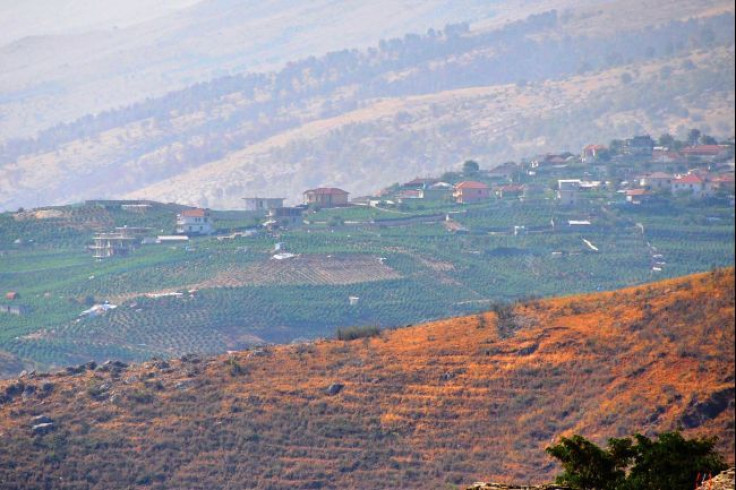 Lazarat is a tiny village near Gjirokastra, Albania, and it's known for developing a cannabis business in its picturesque mountainside fields. It generates about $6 billion per year through cultivating 60 acres of land and 300,000 marijuana plants.
Gjirokastra, the closest large town to Lazarat located in southern Albania, has about 43,000 inhabitants; its old town center is designated as a UNESCO World Heritage site. But Lazarat fights to close itself off to police forces and members of the media, in an attempt to keep its flourishing illegal business away from any meddlers.
According to the Global Post, about 90 percent of the village residents are believed to be a part of the cannabis business.
Albanian law enforcement has largely left the village alone, aside from an unsuccessful police raid that occurred last year. Police invaded the village through the use of SWAT teams and snipers in an attempt to arrest suspected leaders of the illegal drug trade. But local forces defended the village with SUVs and machine guns, ultimately pushing the police forces out.
The police raid was "very much like a real war," a member of the police force present during the raid told the Global Post. "We were drawing indiscriminate fire from 20 positions, including heavy machine guns and anti-tank missiles. I saw a 70-year-old grandmother shooting at us with a heavy machine gun. I thought I was going to die."
Law enforcement hasn't returned out of fear of harming civilians in a violent war. Since the raid, the drug trade has been allowed to flourish. Police continue to seize marijuana shipped outside of Lazarat, but their ability to fight against the illicit drug trade stops at the town's borders.
Journalists and other members of the public, meanwhile, experience difficulty entering the village. Drug traffickers maintain the roads leading into the village by patrolling passing cars and threatening reporters.
Until politicians begin enforcing laws banning the drug trade, Lazarat will most likely continue to prosper, turning the brown, barren mountain terrain into lush strips of marijuana-green.
Published by Medicaldaily.com