Tiny Brain Lesions Change Thinking Process of the Elderly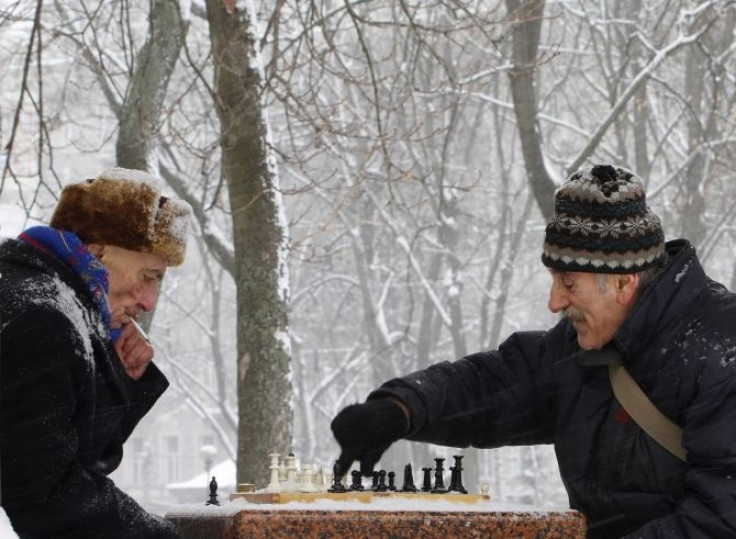 Oxygen deprived areas of the brain can change the way the brain functions in older adults. These areas of the brain were thought to be just a normal part of aging and could lead to other diseases such as Alzheimer's or stroke.
Leukoaraiosis is described as a condition where brain scans (CT or MRI) show bright white dots. These areas of the brain are deprived of oxygen and were considered to be a normal part of aging process.
"There has been a lot of controversy over these commonly identified abnormalities on MRI scans and their clinical impact. In the past leukoaraiosis has been considered a benign part of the aging process, like gray hair and wrinkles," said Kirk M. Welker, M.D., assistant professor of radiology in the College of Medicine at Mayo Clinic in Rochester, Minn., in a press release.
The condition is common in people who are above the age of 60. Recently, leukoaraiosis has been linked to diseases like Alzheimer's, hypertension and stroke.
"We know that aging is a risk factor for leukoaraiosis, and we suspect that high blood pressure may also play a role," Dr. Welker said.
Researchers from the Mayo Clinic obtained brain scans from 18 participants over the age of 60. The brain scans of these participants were matched against those obtained from a control group. Researchers found that these participants had lesions in the brain that were 25 millimeters long while some lesions in the brains of control group participants were about five millimeters long.
The participants were given tests based on words and visual patterns. All the participants were connected to brain scanners during the tests.
The participants of control group and study group completed the task with similar speed. However, researchers found that the brains of people who had moderate leukoaraiosis worked differently than people who had mild lesions.
They found that areas of brains that performed word-association tasks weren't activated during the test but areas that process visual patterns were highly activated.
"Different systems of the brain respond differently to disease. White matter damage affects connections within the brain's language network, which leads to an overall reduction in network activity," Dr. Welker said.
Welker said that diagnosing leukoaraiosis is important in people who are above 60, especially those who have to undergo brain surgery and those who are part of scientific research study.
Previous research shows that the probability of stroke increases with increase in leukoaraiosis spread.
"Our results add to a growing body of evidence that this is a disease we need to pay attention to Leukoaraiosis is not a benign manifestation of aging but an important pathologic condition that alters brain function," Welker said.
Published by Medicaldaily.com