Tips for Staying Fit During Winter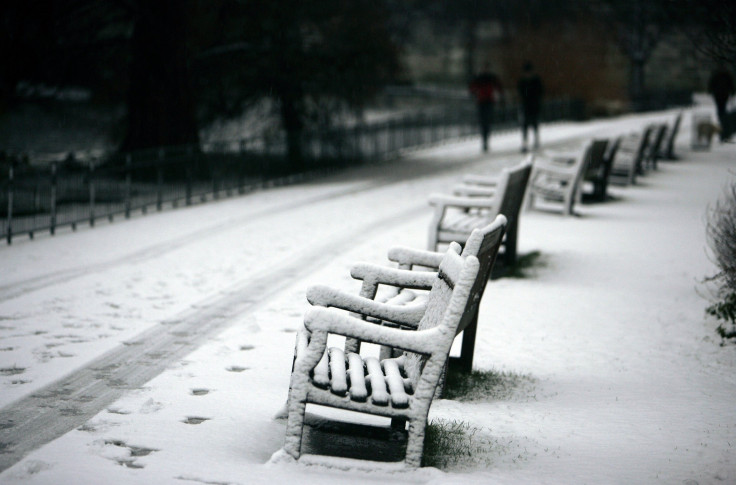 The holiday feasting can add inches to the waist and the cold temperatures make staying on an exercise routine a nightmare.
However, Loyola Center for Fitness experts say that exercising during winter months may not be as bad as it sounds.
"It's hard to stay motivated in the winter. When temperatures plummet, the last thing we want to do is leave the comfort and warmth of our homes. But winter is not a good excuse to give up our fitness routines," said Kara Smith, personal trainer and group fitness coordinator at the Loyola Center for Fitness, in a news release.
She offers tips for keeping up with exercise routine during winter months:
Keep your hands and legs covered to prevent frostbite. Always wear hat, scarf and gloves.
Wear proper shoes and socks. Shoes must be waterproof to keep the feet dry and also wear either thermals or two pairs of socks to keep toes warm.
Try layering - wearing layers of clothes will keep you warm and also give you the option of taking off a piece of clothing if you feel too hot after a round of exercise.
Layer correctly - start with synthetic material like polypropylene that will keep the sweat away from skin. Next piece of clothing must be fleece that will keep you warm and the third layer should be made of a waterproof material. Avoid clothes made of cotton as they retain moisture.
Stay hydrated.
Find an exercise partner - exercising with a partner helps stay in track of your fitness goals.
Join a gym - many fitness centers offer promotions during January.
Eat seasonal fruits and vegetables. Also try out new recipes.
"Your outdoor running and walking routines don't have to go away when it's cold, just modify it a little. Winter can be a great time for outdoor activity if you're prepared," said Valerie Walkowiak, medical fitness-integration coordinator at the Loyola Center for Fitness.
Published by Medicaldaily.com