TJ Lane, Ohio School Shooter, Found Hiding After Escaping Prison: Examining Traces Of Mental Illness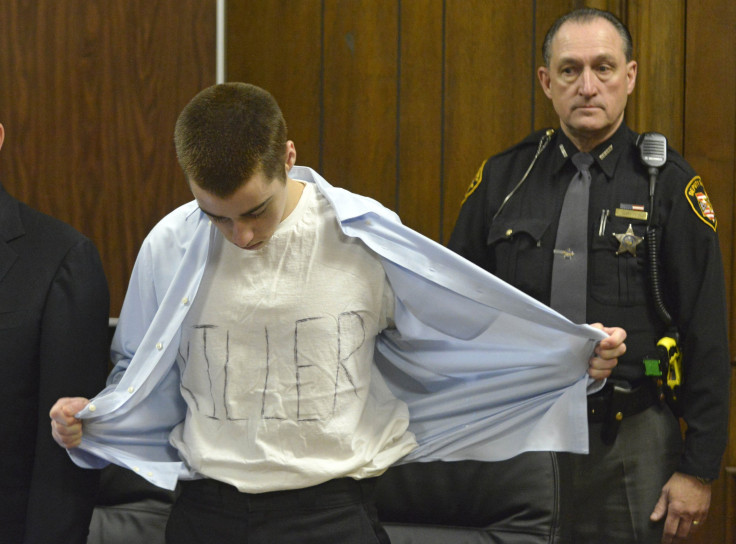 Ohio State Highway Patrol troopers found the escaped teenager convicted of killing three students and wounding two others early Friday morning, just six hours after his prison breakout, The Associated Press reported. Discovered hiding in a church 100 yards from the prison, T.J. Lane had scaled the fence surrounding the Allen Oakwood Correctional Institution, a minimum- and medium-security prison in Lima, Ohio, about 80 miles south of Toledo. Two other escaped prisoners, Clifford Opperud and Lindsey Bruce, have also been captured, though authorities did not say whether the three planned the escape together.
As further details arrive, some observers may suggest the prison break is evidence of Lane's mental condition, as it could be argued that only a mentally strong person would be capable of escape. During his 18 months in prison, Lane was disciplined seven times. Most recently, officials cited Lane, now 19, for urinating on a wall.
As punishment, prison officials took away Lane's recreation privileges for seven days. Officials also placed him in protective custody for other offenses while imprisoned. Lane was serving three consecutive life sentences after pleading guilty last year to charges following his February 2012 fatal shooting spree at a Chardon high school. Lane, 17 at the time, fired 10 shots with a .22-caliber pistol, resulting in the deaths of Demetrius Hewlin, 16, Russell King Jr, 17, and Daniel Parmertor, 16. Lane also wounded two other students, leaving one paralyzed.
Portrait of the Killer As a Young Man
According to prosecutor David Joyce, Lane told police officers he did not know why he shot the students. "He chose [his victims] randomly," Joyce told The Plain Dealer. During a hearing, a court psychologist stated Lane suffers from hallucinations, psychosis, and fantasies. However, the juvenile court judge ruled that Lane was mentally competent to stand trial.
Lane's case was tried in an adult court. Throughout his sentencing, Lane was defiant and smiling, even when relatives of the victims spoke. He wore a white t-shirt with the word "killer" hand-written in black marker, a sight he dramatically revealed when he unbuttoned and opened his shirt, the Christian Science Monitor reported.
Lane had been living with his maternal grandparents, his legal guardians for the past 14 years at the time of the shooting. He endured a sometimes chaotic family life, according to The News-Herald, which investigated Lane's father, Thomas Michael Lane Jr., through Geauga County Sheriff's Office reports. The father has a history of domestic violence and was found guilty of a felony assault charge after he threw a TV dinner at a woman, pushed her around, and verbally threatened to kill her before deputies arrived at their home. After a second incident, in which he physically attacked another woman over a period of nine hours, the father was found guilty of attempted murder and felonious assault, and so spent less than a year behind bars.
Adam Joseph Nolan, Lane's half-brother, has arrests for drug abuse and possession, violation of probation, public intoxication, and disorderly conduct. At the age of 15, Lane and his half-brother were arrested, placed in juvenile detention, and charged with simple assault after brutalizing their uncle.
Shortly after that, Lane punched another boy in the face and put the boy in a choke hold. According to the National Conference of State Legislators, between 65 percent and 70 percent of the two million children and adolescents arrested each year in the United States have a mental health disorder. Approximately one in four suffers from a mental illness so severe it impairs his or her ability to function.
Published by Medicaldaily.com