Tobacco Plant Derivative May Protect Brain, Nervous System From West Nile Virus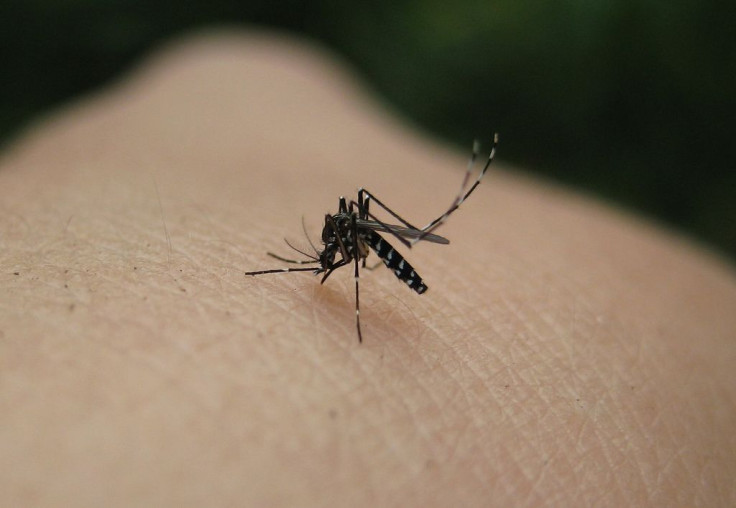 Therapeutics derived from the tobacco plant have been shown to shut down West Nile virus infections in mice, illuminating a potential new treatment strategy against the mosquito-borne pathogen.
Dr. Qiang Chen, a researcher at Arizona State University and lead author of the new study, said in a press release that the investigation of so-called monocolonal antibodies (MAbs) had two goals. "First, we wanted to show proof-of-concept, demonstrating that tobacco plants can be used to manufacture large and complex MAb-based therapeutics," he explained. "Secondly, we've wanted to improve the delivery of the therapeutic into the brain to combat West Nile virus at the place where it does the greatest harm."
The Centers for Disease Control and Prevention received reports of about 2,374 U.S. cases of West Nile Virus in 2013 — however, the number of infections was probably much higher, as the vast majority of those affected don't show any symptoms. About one in five will develop light complications like headache, body ache, vomiting, diarrhea, and joint pain.
That said, a small fraction will develop a potentially fatal brain illness like encephalitis or meningitis. About 10 percent of these patients will die. Chen's research seeks to eliminate this mortality factor by developing a drug that blocks the pathogen's passage into the brain and nervous system.
Treating Infections with Tobacco
The new study, which is published in the journal PLoS One, followed a group of mice infected with a lethal dose of the virus. Some of the mice were given the MAbs treatment in increasing amounts on the day of infection. The rest were given the treatment four days after infection, when the virus has already reached the brain.
The team found that the tobacco-based treatment protected up to 90 percent of the mice — even in the group treated four days after infection. "This study is a major step forward for plant-based MAbs, and also demonstrates for the first time the capacity of plants to express and assemble large, complex and functional tetravalent MAb complexes," Chen explained.
West Nile virus made headlines earlier this year, when a CDC report found that the infection costs the nation nearly $800M each year. Since first U.S. case was recorded in the summer of 1999, 18,000 patients have been hospitalized and 1,500 have died.
"It is our hope that these results may usher in new age of cost-effective, MAbs therapeutics against WNV and other neurological diseases," Chen told reporters. "Our next step is to move this forward with the development of bifunctional MAbs that can target to the brain with the ultimate goal of entering human clinical trials."
Published by Medicaldaily.com