Toddler in Hit and Run Accident in China Dies From Injuries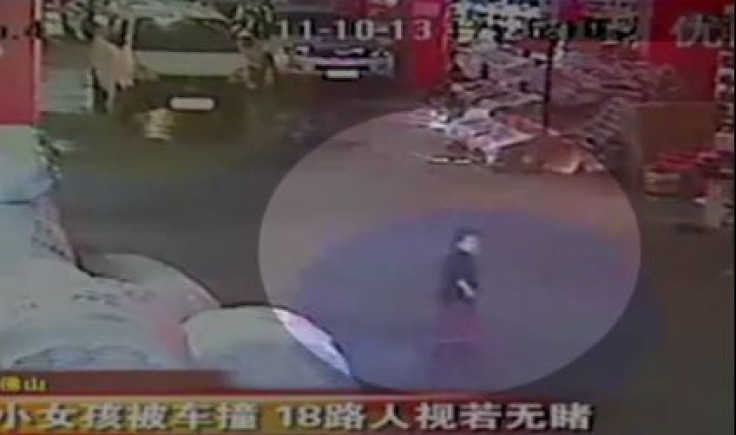 The toddler who was injured in a hit-and-run accident in China, died Friday, a devastating end to an incident that has sparked international anger and debate.
The 2-year-old girl, Wang Yue, died of brain and organ failure, according to the Guangzhou Military District General Hospital, reports the Associated Press.
"Her injuries were too severe and the treatment had no effect," intensive care unit director Su Lei told reporters, according to AP.
The toddler now nicknamed "Little Yueyue" by Chinese media, became the symbol of the lack of "soul" and public morals in China, a country now growing in economic prosperity.
"We are all passers-by," numerous web postings to social media sites said, according to the report.
Wang Yang, the Communist Party chief of Guangdong province, said the incident was a wake-up call for everybody, AP reports.
"You should have been running around on this planet in joy," said Weibo user Zhao Xiaoqi, "but you fled for heaven because of this world's cruelty." Weibo is the web service equivalent to Twitter in China.
The accident occurred in Guangdong province in the south of China on October 13.
Surveillance video showed how she was first hit by a van and then by a truck both speeding away.
As she is seen laying bleeding on the street, more than a dozen passers-by ignore her until a person picking up trash eventually assists the toddler.
The video aired on television and posted on the web.
Published by Medicaldaily.com